Aishwarya Sakhuja On Yeh Hai Chahatein's Shoot Shifting To Goa Due To COVID-19 Maharashtra Lockdown: 'I Was Skeptical About Geting Stuck There'- EXCLUSIVE
Aishwarya Sakhuja, who stars in Tv show Yeh Hai Chahatein, talks to us about serial's set shifting to Goa temporarily amidst the Maharashtra Lockdown. Here's what she told us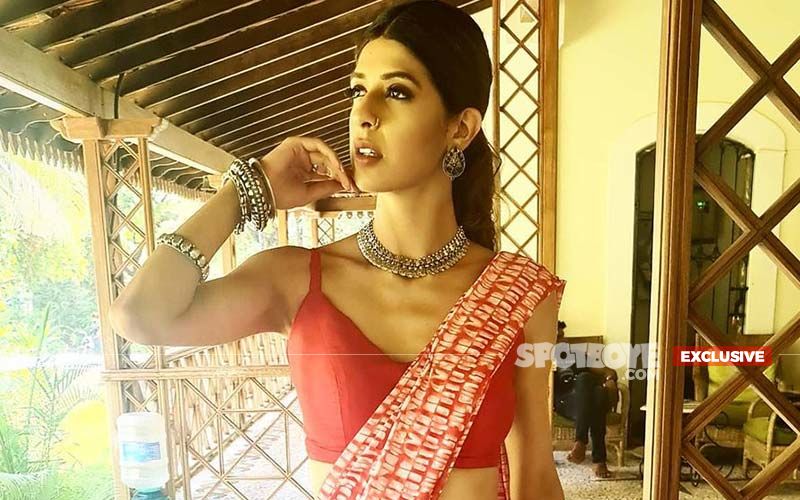 Aishwarya Sakhuja, who is essaying the role of Ahana Singhania in Ekta Kapoor's Yeh Hai Chahatein, is currently shooting for the show in Goa. After Maharashtra government announced 15 days lockdown in the state and shooting came to a halt for a lot of TV shows, their sets were shifted to different states in the country, so that the telecast doesn't suffer.
When we asked her about the experience of shooting the show in Goa, Aishwarya said, "Honestly, if it had been normal time we would have been very excited about it. But personally I am a little scared. Because of this whole COVID-19 situation, it is not like the best time to be away from the family. Initially, I was skeptical to leave Mumbai and travel here in Goa to shoot. As my immediate family is there in Mumbai and rest all are abroad. And meanwhile the crazy stories which were coming in like borders are getting sealed and then cars are not being allowed made me feel more worried. Also, when we were told about this shift, I thought right now we are being told 15 days but what if we get stuck in Goa? What if I don't get to come back and meet my family and that too for how long? These are very turbulent times as we don't need anything. We don't know what is going to happen next as rules are also changing after every 24 hours. Things are very unusual now."
ALSO READ: Sick Troll Tells Yeh Hai Chahatein Actess Aishwarya Sakhuja 'B**bs Bade Karo', Lady Seeks Intervention From Mumbai Police, 'Why Is This OK?'
Ask her then what convinced her to travel and continue shooting? Aishwarya says, "This is my work and right now the show must go on is not making sense in my head but the show has given me a lot and Balaji is also like a family. I can't abandon them at the very last moment as that would be very unprofessional on my part. That's why I decided to travel here and shoot as I just can't be so selfish. But shooting here is safer than Mumbai as the cases there are rising. And somewhere I felt that I will be putting my family's health at less risk by shooting it here than shooting at Mumbai sets and going home on a regular basis."
Aishwarya's husband Rohit Nag also accompanied her to Goa, so she feels safer, says the actress, "Rohit had come down to drop me and he didn't leave until he saw me settled down. He was with me for four days. I have been away from my family for the last one and half year. I haven't seen my father, bhai and bhabi since then. It is only on video calls we get to see each other and now the same is going on with my in-laws also as I am here in Goa and they are in Mumbai. Thank God for technology."
The actress went on saying, "The times are very depressing and we are just hearing the news of somebody or the other dying whom we knew. Or somebody or the other getting affected by Coronavirus. The danger has come very close to us and it is hitting all of us but in daily soaps you have so much to do that in a way it is a good distraction for all of us."
Image Source: Instagram/ash4sak