Akshay Kumar Makes A Call To Shah Rukh Khan At Fan's Request; Kapil Sharma Quips, 'SRK PCO Mein Kaam Karte Hain'-Watch
In the recent episode of The Kapil Sharma Show, Akshay Kumar made a call to Shah Rukh Khan at a fan's request but his number was switched off. As the fan requested him to call on another number, Kapil joked if SRK works at a PCO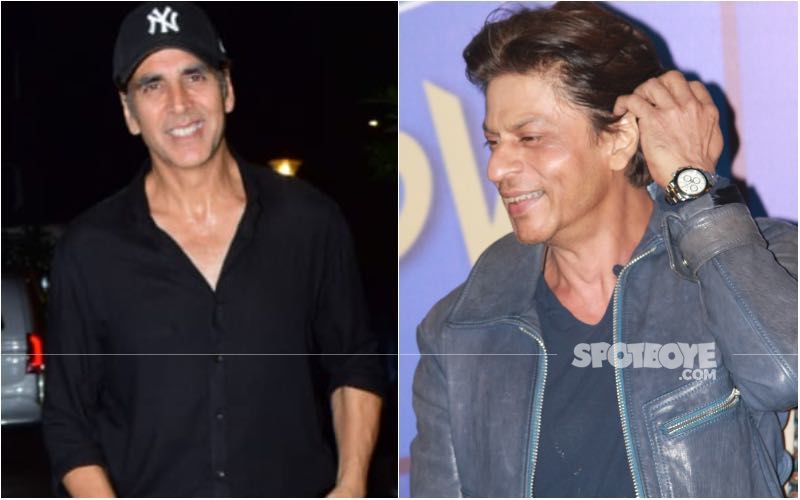 Actor Akshay Kumar graced the comedy show, The Kapil Sharma Show to promote his recently released film, Bell Bottom. During the episode, there was one segment where the fans got the privilege to ask or make a request to the stars which they happily fulfil. So when Akshay visited the show, a fan happened to make an unusual request to him. A woman expressed her desire to speak to her favourite film star Shah Rukh Khan over the phone. She asked Akki to make a call to SRK. Fulfilling her wish, he quickly took his phone out and dialled his number.
Unfortunately, the number was switched off. She again asked him to call on SRK's alternative number, to which host Kapil Sharma joked, "Shah Rukh Khan PCO mein kaam karte hai (Does Shah Rukh Khan work at a public call office)?" Akshay tried an alternate number but to no avail.
The fan then asked him to call his wife Gauri Khan. Kapil joked, "Saari baat aap pe aayegi. Gauri bhabhi bolengi, 'Akshay ji aap bigaad rahe hai humare pati ko' (The blame will come on you. Gauri will say that you are spoiling Shah Rukh)," adding, "So sweet of you, paaji."
Watch the hilarious video below:
Shah Rukh and Akshay have worked in films like Dil Toh Pagal Hai, Heyy Babyy and Om Shaanti Om. However, the two have not worked in a full-fledged film. But when asked why he has not done any film with Kumar, SRK, in his true fashion, quipped that it won't be possible due to timing issue.
Shah Rukh told DNA, "I go to sleep when Akshay wakes up. His day starts early. By the time I start working, he is packing up and going home."
"It will be fun to act with Akshay. Dono set pe hi nahin milenge. Woh jaa raha hoga aur main aa raha hounga. (He'll be leaving the set and I'll be coming in). I would like to work like Akshay and with him, but our timings won't match," he added.
Image source: SpotboyE archives