Alleged Rapist Beyhadh Actor Piyush Sahdev's Wife Akangsha FINALLY SPEAKS OUT
"While everyone is waiting for my quote, I know what my statement can do to Piyush's reputation. But I'm still quiet. I hope and wish that his family can respect and value this gesture," says Piyush's estranged wife Akangsha in an EXCLUSIVE interview to SpotboyE.com...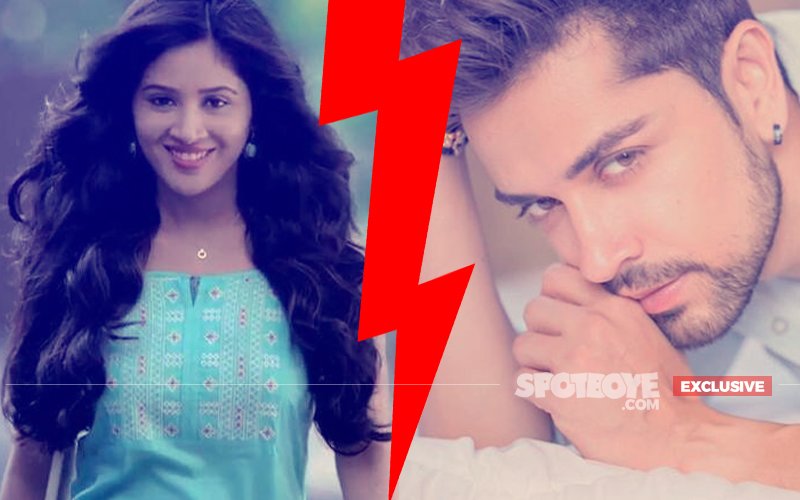 After actors Avinash Sachdev-Shamlee Desai and Amit Tandon-Ruby's troubled marriages made headlines, Beyhadh actor Piyush Sahdev and his wife Akangsha Rawat called it quits. A few days back, Piyush was in the news for wrong reasons AGAIN. The Beyhadh actor was accused in a rape case and is now lodged in Arthur Road Jail.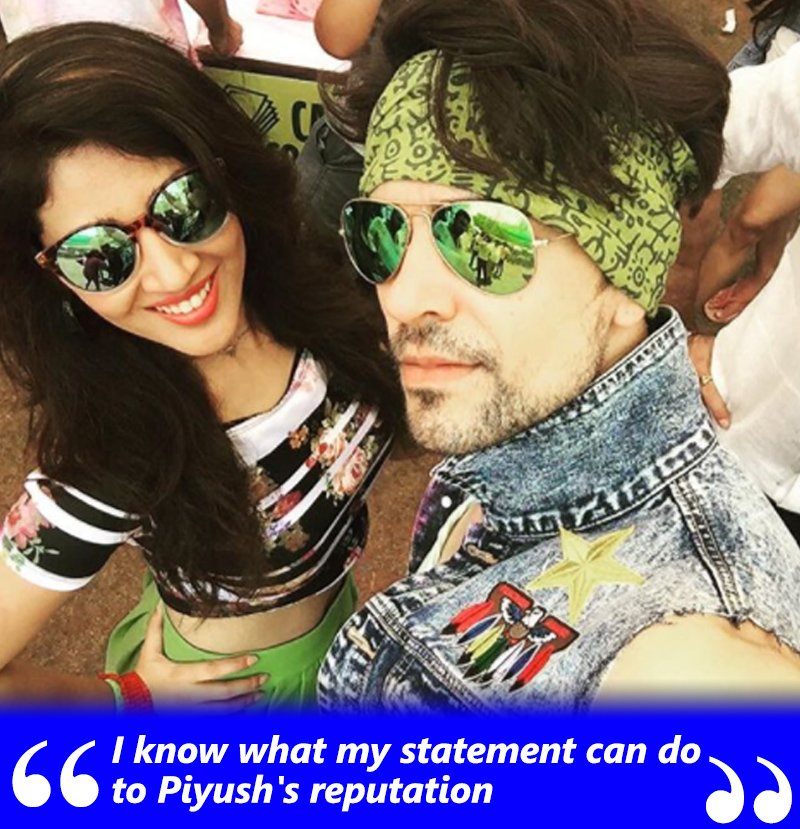 "Yes, we have been staying separately for some time now and are also heading for a divorce. Since the case is sub-judice, we are not allowed to speak about it. I don't want to get into any more details as of now," Piyush had told a section of the media, a few days prior to a girl accusing him of ravishing her modesty.

Piyush's sister Meher Vij (who was seen in Secret Superstar) had said: I had issues with not only my sister-in-law Akangsha but also my brother Piyush and I stopped going to their house.
Speaking to SpotboyE.com, a source says, "I don't understand why Meher has harped upon this point. Meher and even Gireesh's (Piyush's brother) equation with Piyush was strained even before Akangsha married him. Though they all came for the shaadi, things did not normalise between them after that.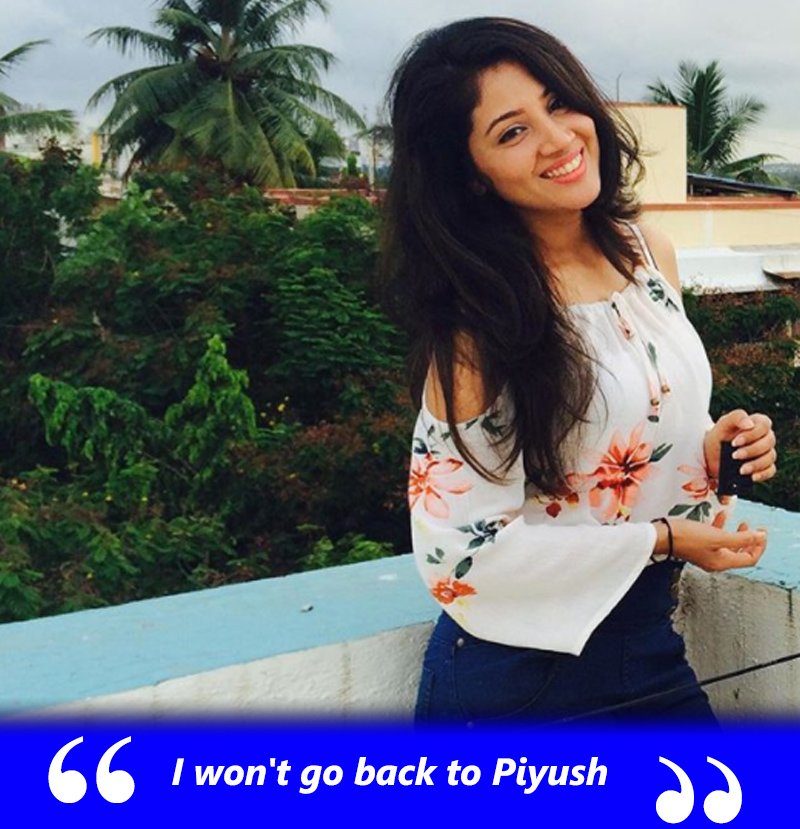 These guys are trying to show that Akangsha was the villain in their family. Ridiculous! Aapas mein nahin jamti, toh outsider ko drag karo aur uska naam badnam karo, yeh bhi koi baat hui?"

We felt that it is high time that someone speaks to Akangsha at length.

FYI: Akangsha continues to stay in the same house where Piyush and she lived after marriage, while Piyush has moved out. And we hear, the separation was ugly.

While Akangsha says "No comments" to that, but quickly adds, "Yes, you are right that we have not yet filed for divorce."

Why, we asked? "Well, it's not an easy decision to take when you think of divorce. We both wanted to feel that it was indeed over between us. Lekin haan, abhi..." she trails off.

Abhi kya? "Abhi, I am not going back to him. And that's for sure."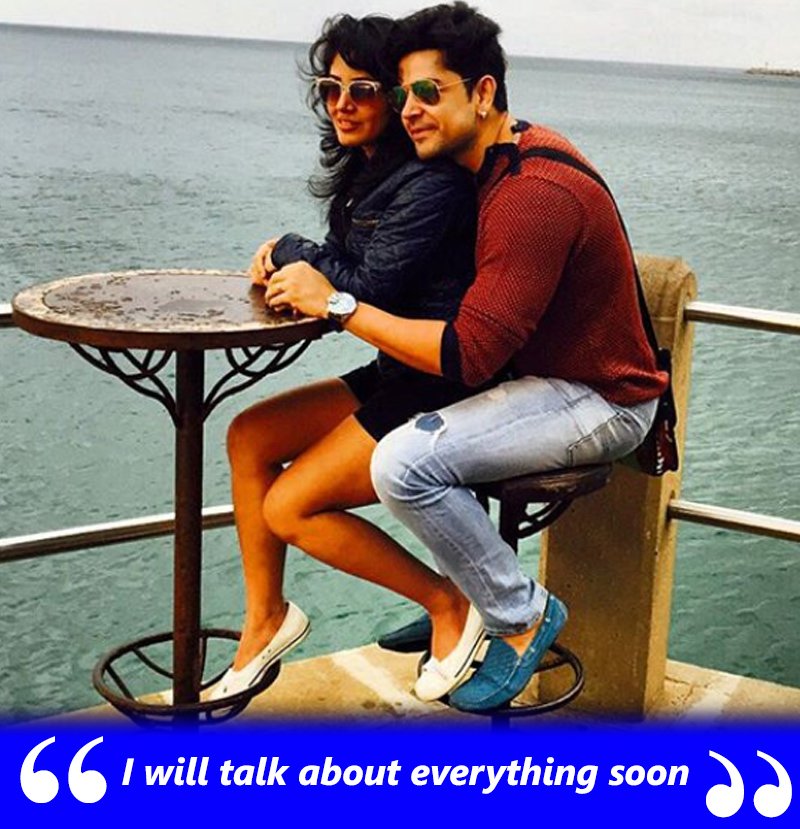 SpotboyE.com has it that Piyush and Akangsha were living-in before marriage, "Yes," says Akangsha, "We had moved in together. We were in a live-in relationship for 10 months before we tied the knot."

SpotboyE.com also has it from sources that Piyush was a wife-beater. Did he raise his hand at you, we asked? Replied Akangsha, "I don't want to talk on that for now. But I will, very soon," adding, "I will talk on everything soon."

Parting shot: Does the lady have to say anything about Piyush's on-going case? "While everyone is waiting for my quote, I know what my statement can do to Piyush's reputation. But I'm still quiet. I hope and wish that his family can respect and value this gesture," Akangsha concludes.


Image Source: instagram/akangsha_ak