Amar Upadhyay On Getting Cast For Kyunki Saas Bhi Kabhi Bahu Thi, 'I Was Finalised In 2 Hours And Shot For It The Very Same Day'- EXCLUSIVE
Amar Upadhyay had a rather interesting story to share with us about being cast for Kyunki Saas Bhi Kabhi Bahu This, the show which gave the Indian television audience their Mihir and Amar his most remembered character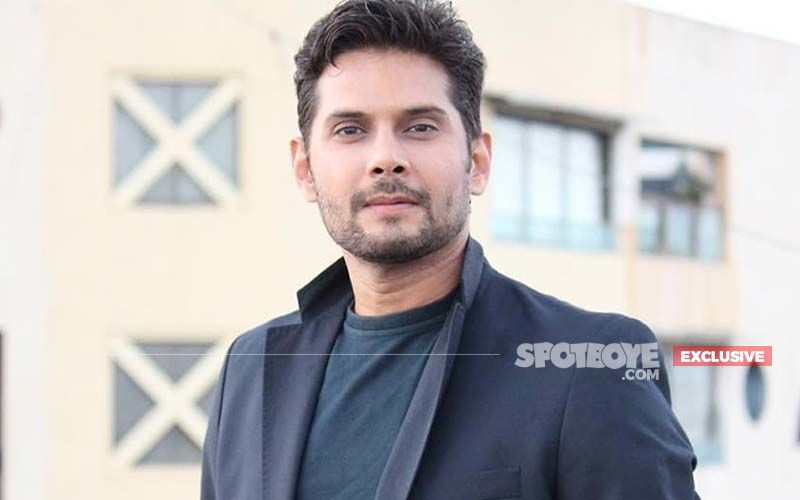 Actor Amar Upadhyay, who is currently essaying the role of Virendra Pratap Singh in television show Molkki, has played some very popular characters on television but one character which made him a household name and the actor is best remembered for is Mihir Virani in Ekta Kapoor's successful show Kyunki Saas Bhi Kabhi Bahu Thi.
Recalling his casting for the role of Mihir, Amar Upadhyay said, "I had done a small cameo in Ekta Kapoor's show Kanyadan before I was called for Kyunki Saas Bhi Kabhi Bahu Thi. So, before I got a call for the audition, there was one actor who was already cast to play Mihir on the show. He also shot for a day but somehow things didn't work out with him. He left the show and for some reason, he couldn't do the show. So, they called me and a couple of other boys and I went there to give my screen test. Shooting for Kyunki had already started just as they were looking for somebody to play Mihir. I gave my test and it was sent to Shobha Ji and Ekta Ji and they saw me and said he is the guy that we would want. I also immediately said yes. They in fact made me shoot for my scenes on the very same day. In fact, hours I would say."
ALSO READ: Amar Upadhyay Opens Up On Playing Mihir Virani In Kyunki Saas Bhi Kabhi Bahu Thi, 'I Was Skeptical Because It Had Only Women'
Amar further revealed, "The production guy came to me and said, 'can you please start shooting with us right away as we have to shoot one scene with your onscreen mom Savita (Apara Mehta)?' So, things were locked immediately. They were so desperate because the shooting had already started and the main hero was not cast. When they saw my performance and look like Mihir they said I am completely fit for it. I was so happy to join the show as I got to start shooting for it the very same day. I reached around 11 onsets and at 2'o clock I was shooting my first scene. It just took 2 hours for me to come on-board. That is how my journey for Kyunki Saas Bhi Kabhi Bahu Thi began."
Sharing his family's reaction to it, Amar said, "Everyone was really very happy as I told them I just didn't get the part but have already shot for it before coming home."
Also, Ekta Kapoor came to me and said 'Mihir is the modern day Ram. He is an Idol husband, son, father and a perfect man in every way. Your face, the way you look is exactly what I was looking for.' After that, there was no looking back. I just performed the way Ekta told me and it was a success," added Amar.


Image source: Instagram/amarupadhyay_official