Amar Upadhyay On Romancing Younger Actress Priyal Mahajan In Molkki: 'It Was The Biggest Hurdle Between Us'- EXCLUSIVE
Amar Upadhayay speaks about having a 25 years age difference between him and his co-star Priyal Mahajan and how they got comfortable with it while shooting for romantic scenes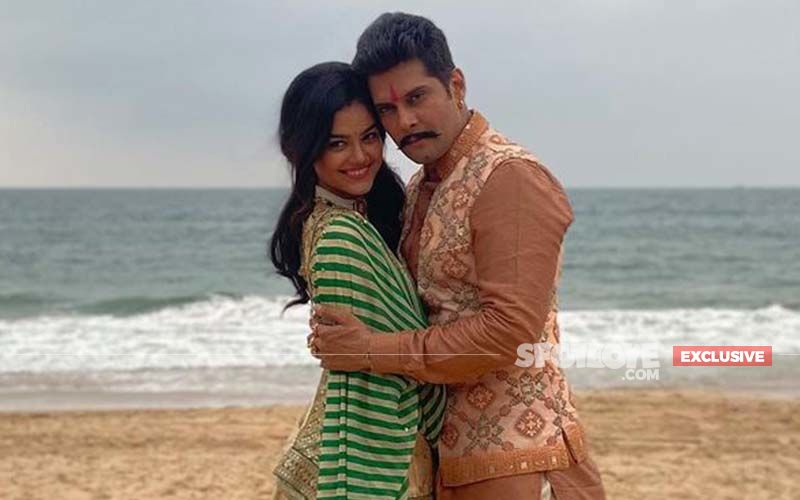 One of the most popular actors Amar Upadhyay is currently seen in the TV show Molkki starring Priyal Mahajan opposite him. In no time the show has turned out favourite of the audiences and the actor's chemistry with Priyal is something they love to watch. The show focuses on a poor girl named Purvi (Priyal) who is made a Molkki (Indian tradition which involves marrying off poor girls to a wealthy man in exchange for money). Amar and Priyal who share a big age difference on screen, also have an age gap of around 25 years in real life.
Speaking to SpotboyE.com exclusively, Amar opened up about the apprehensions he had in shooting romantic scenes with her initially, "The concept of the show is based on our age gap. So, being the senior actor I had restrictions in my mind that I am elder to her. And she is really very young to me. How will it look? So, first of all I had to make Priyal comfortable and I think it was my responsibility also. When our romantic scenes started I had to tell her that we have to give our 100% in the scenes. And we have to forget the age thing. Because if we have that in our mind that we have an age difference, then the audience will also keep thinking. Because I believe acting has to look real and convincing and for that, you yourself have to believe first and then the audience will believe in you. And once they believe you they will follow you. After we spoke about all this clearly. There was no stopping."
ALSO READ: Molkki Actress Priyal Mahajan Opens Up On Contracting Coronavirus Along With Amar Upadhyay: 'We Were Shooting In Close Proximity'- EXCLUSIVE
Talking about his co-star Priyal, Amar added, "It is very comfortable to work with Priyal. She is very lively on the sets and always smiling. A great co-star to work with."



Image Source: Instagram/priyalmahajanofficial