Amit Tandon Cannot Forget His Ex-Girlfriend, Who Died In The 9/11 Attack
It's been 17 long years that the deadly incident of 9/11 shook the entire world. Amit Tandon too lost a very special person to it. The actor has shared a post, remembering his ex-girlfriend, Monica Narula, and said his life changed forever after the ghastly act...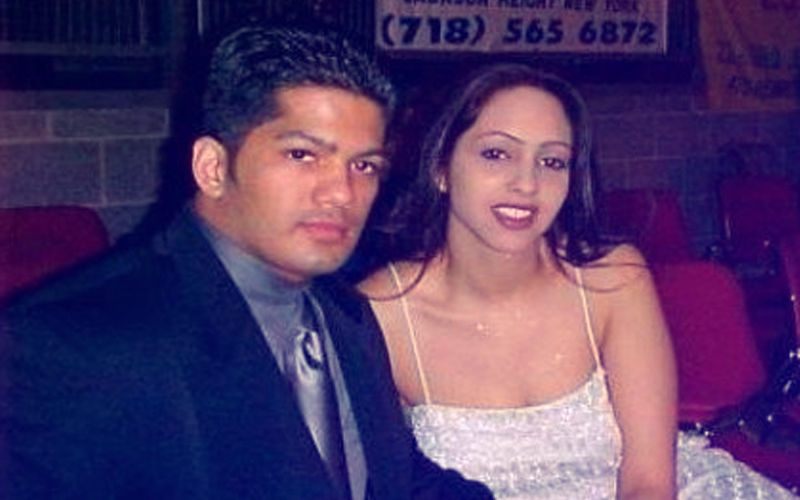 Amit Tandon, whose life of late has been quite turbulent with his estranged wife, Ruby Tandon landing in a big mess in Dubai, has had a tragic past too. The actor lost his ex-girlfriend, Monica Narula, as she died in the ghastly incident of 9/11. It's been 17 years and Amit still can't forget the tragedy.

The Indian Idol winner took to Instagram to remember his ex-love. With a picture of the twin towers, Amit wrote, "17 years ago life changed forever...Miss you Mankika. #willneverforget" A few years back, Amit released a single, Lambi Judaai, which was a dedication to his lost love.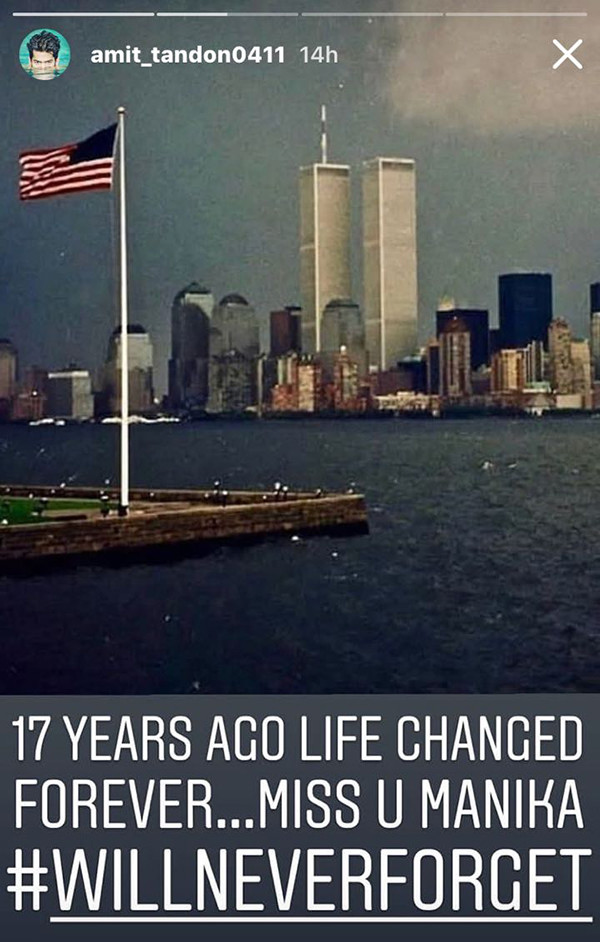 Amit Tandon's Instagram Story

When he had released the song, in an earlier interview with an online portal, Amit had shared how the incident changed his entire life. "Monica Narula was a very important part of my life. We went to college together. And unfortunately, she was there in the building on September 11th, 2001. She was always the one to push me for work, pursue my dream of acting and things like that. She'd always tell me 'go to Bollywood, go to Bombay… you don't belong in America with all this studying. Just go, that's your destiny.' And I'd always tell her she's crazy and no one's going to let me do that.

After she passed away, something opened up in my mind. I knew then that I need to explore something different because I was too broken at that time. It was very difficult for me to deal with death and losing someone… I wasn't equipped to handle it. That kind of escape I thought I'd get in Bombay, I thought it'd give me some perspective on life. That 6 month trial and error became 12 years and I'm still here.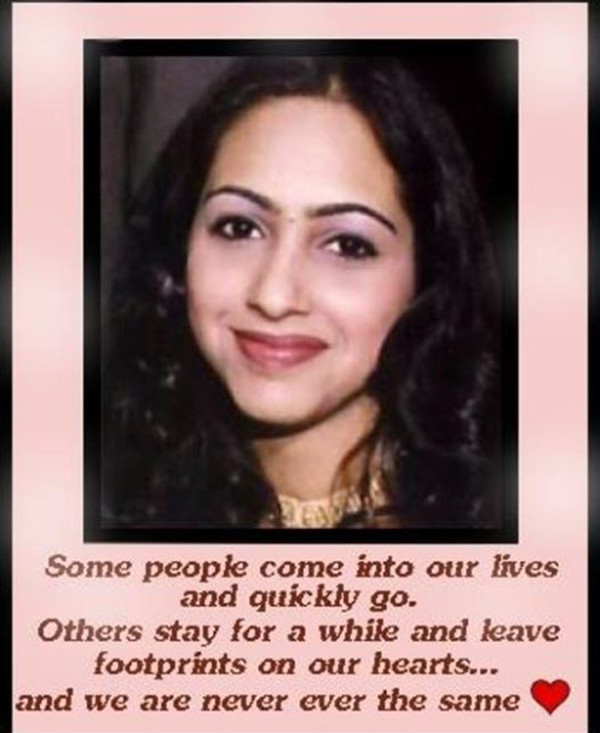 Monica Narula

When I thought of singing Lambi Judai, she kept popping in my head – The whole time of when I was searching for her in the hospitals and when the building came crumbling down. Just that whole feeling of that loss. Lambi Judai is about that… the whole video is about facing the experience of losing someone – boyfriend, girlfriend, parents, anything. So for me it's a tribute to her because a lot of situations that I did go through with her, we've put in the video.
Just the feeling of having someone in your arms and the next moment, them not being there. In my case, I didn't even get to say goodbye. They're there one second and the next, they disappear from the face of this earth. Lambi Judai is that – it's that experience of loss!"


Image Source:- Facebook/NeelamReddyPenta‎