Amit Tandon On Calling Off His Divorce With Wife Ruby, Shares Giving Their Marriage A Second Chance
Amit Tandon had decided to part ways with his wife Ruby in August 2017, after their marriage hit the rock bottom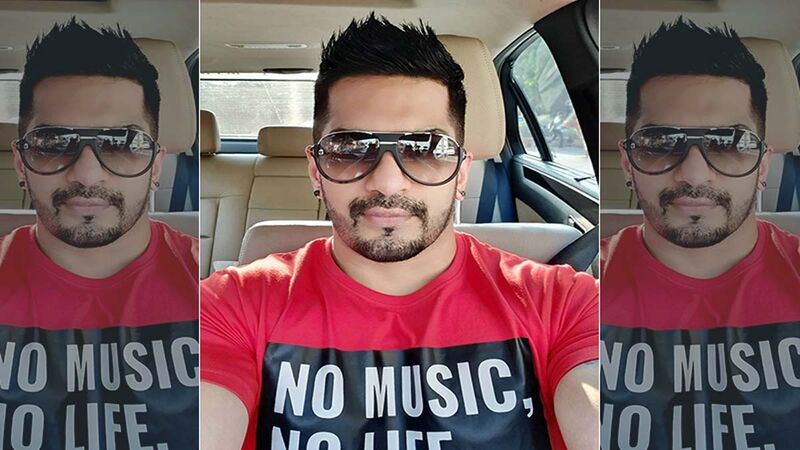 Amit Tandon who became a household name after his participation in Indian Idol 2004, has climbed the success ladder in the following years. The singer was also seen in TV shows such as Kyunki Saas Bhi Kabhi Bahu Thi, Kaisa Ye Pyaar Hai, Kasam Tere Pyaar Ki. While his career shaped in the desired manner, he has now worked on his marriage which was on the verge to fall apart. The singer in 2007 married a dermatologist, Ruby and the couple has an 11-year-old daughter.
The crack in their marriage developed before Ruby was arrested by Dubai Health Authorities in Dubai for misbehaving. The singer-actor's wife was released after 10 months. Now as per reports in ETimes TV, the singer in order to make his marriage work, has called off his divorce. When asked what went wrong in their marriage, he replied, "Look, we knew something was amiss. Neither of us was happy and we even discussed it. We stopped making efforts to save our marriage. What we don't realise is that separation and divorce don't just affect you, but also your child and your respective families and friends."
He adds, "To be honest, I tasted success at a young age and felt invincible (smiles!). I felt that I could do anything. I have made mistakes… I have done things I am not proud of. Looking back, I feel all those mistakes were taking my wife away from me. Ruby came to me with complete love… she had left everything to be with me. I won't say I didn't value it, but I feel that we got married at an early age. I got married at 27. I wasn't mature then. The maturity set in six years later when I started to realise the importance of family, especially after the birth of my child."
Amit in the conversation shared what exactly changed his mind and they called off the divorce. He said, "When Ruby and I decided to file for a divorce, a lot of things had happened between us. But a bigger incident occurred in 2017 (her arrest in Dubai), which renewed our perspective towards life. There was a time when she was emotionally broken. Some people, who claimed to be our best friends, abandoned us. But everything changed between us when she saw me standing by her as family."
Amit also shared what got him and his wife, Ruby together after a turbulent phase in his life. The couple first worked on themselves, bringing in the required changes thus, helping them to sort out their issues in order to make their marriage work.
"At first, the thought was to make things work for our child. We love our daughter, but to resurrect our marriage just for her didn't seem right. How do you do that until you address issues with the relationship, understand each other better, be more appreciative and give each other time? That wasn't the case earlier. So, we made sure to bring about some changes in ourselves to be able to live with each other. We realised that the issues in our marriage had to be sorted or else there was no way out. But all's well that ends well. We are happy together now," said Amit. ALSO READ:
Dill Mill Gayye Actor Amit Tandon On His Latest Song Hosho Hawaas: '7.5M Views And Still Counting'- EXCLUSIVE
He mentioned that he failed to build an emotional connection and was not ready to give his wife the emotional support she required. He also opened up what changes he made into their marriage to save it from falling apart. Amit said, "To be honest, I was more wrong than Ruby when the marriage was falling apart. I wasn't ready to give her the emotional support she was expecting from me. I've always been in love with the idea of being in love, but I have found it difficult to build an emotional connection and that includes my previous relationships, too."
Glad that he has got a second chance to work on their marriage, the couple has decided to start from square one. Also, they would discuss their problems and would be honest with one another.
On the concluding note, he said, "Nothing in life is perfect, but we have reached a stage where we address our issues and come together to resolve them. Main abhi bhi galti karta hoon, but I won't repeat the mistakes I made then. I am a changed man today and have worked hard to save our marriage. Am I a natural flirt? Yes. But the Amit Tandon of today knows where to draw the line. I don't wish to lose people who really matter or else I would be living a shallow life." ALSO READ:
Amit Tandon And Wife Ruby Put Divorce On Hold, Reconciliation Possible
Image Source: Instagram/amit_tandon0411