Amruta Khanvilkar-Himanshu Malhotra Unfollow Each Other On Social Media, Actress Says, 'We Don't Like To Express Our Love On Social Platforms'- EXCLUSIVE
Amruta Khanvilkar and Himanshu Malhotra who tied the knot in 2015, recently unfollowed each other on social media. This raised concerns and we quizzed the actress to know what's wrong. Here's what she had to say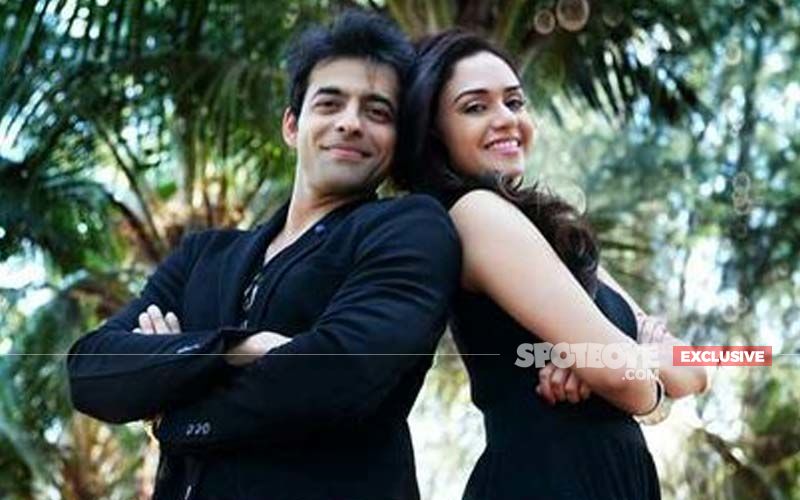 Television couple Amruta Khanvilkar and Himanshu Malhotra has been one of the most loved jodis. After dating for nearly a decade, the two settled in matrimony and were even seen participating in reality shows together. But this time, something unexpected happened that has raised several eyebrows.
Amruta and Himanshu have unfollowed each other on social media. Quite shocking na? Naturally, when two people unfollow each other on social media, the first thought that hits our mind is if they have developed differences or are no longer on talking terms.
In this case too, a source close to the couple told us that all isn't well between them and they are no longer staying together. This left us concerned and we decided to talk to the actress. We messaged Amruta to know what's wrong between them and she replied, "It's not true. Currently, I am in London shooting for my film. Also, for the next two months, I am travelling for my work and he is busy shooting his film. I don't know from where these rumours originated."
Talking about unfollowing each other on social media, she adds, "We are not the people who love expressing our love for each other on social media. We have been trolled for it earlier too. What we mean to each other is strictly between us. Call us old school, but that's how we are. And if you speak to him, I am sure he will have similar things to say".
So, Amruta and Himanshu headed the 'old school' way and there's no trouble in paradise!
Image Source:-piterest