Anjali Arora MMS LEAKED: Urfi Javed Supports Kacha Badam Girl, Says 'If A Video Of Any Girl Masturbating Or Having Sex Leaks, She Is The Victim'
Urfi Javed comes out in support of Anjali Arora after her MMS leaked on the internet and asked her to stay calm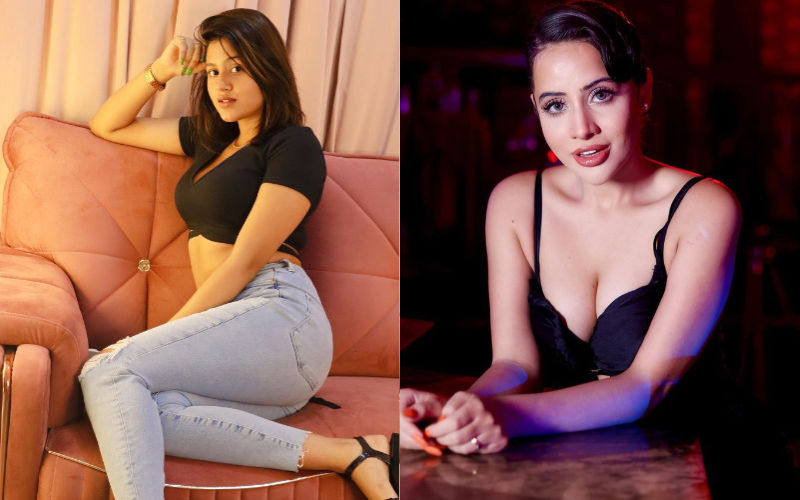 'Lock Upp' contestant Anjali Arora has been at the receiving end ever since her MMS leaked on social media. Many netizens brutally troll her assuming she is in the video despite Arora clarifying she is not the one in MMS and that it is 'fake'. Now, Urfi Javed has come out in support of Anjali asking her to stay calm as people will forget this incident in the next two years.
In a new interview, Urfi also mentioned that even if she did it or any girl records herself while 'masturbating or having sex', and if that video gets leaked, she is still the victim. Speaking with RJ Siddharth Kannan, Javed said, "Even if it is her and she didn't want the video to be out. If it is leaked, she is still the victim here. Why don't you guys get it? Even if she did it or any girl records herself while m*********g, having s*x, and the video leaks, she is still the f***ing victim. She recorded the video for herself. She didn't want the world to see it." Also Read:
Anjali Arora New HOT VIDEO: Kacha Badam Girl Shows Off Her Cleavage While Lip-Syncing To A Punjabi Song; Netizen Says 'Pagal Ladki'
She added, "If someone is trying to leak it, she is still the victim here. India has a lot of victim blaming. If a girl is raped, people would blame her for the choice of clothes. People have to put the girls in the wrong light. India mein ladkiyon blame karte hain, unhe chudail banaya jaata hai. If a girl does anything, people would point a finger at her."

The Bigg Boss OTT contestant went on to urge people to show some sympathy towards Anjali. Urfi stated that she must have gone through a lot due to her private photos and videos out in the public domain. "That girl must be going through a lot because it's a lot to deal with when your private pictures or videos are out there in the front for everyone to see. You feel naked from inside. People constantly sexualise you from inside," Urfi further asserted.
Anjali had opened up about her fake MMS and said this has deeply affected her family as they watch all of her videos.