Ankita Lokhande FORGETS To Mention Sushant Singh Rajput As Pavitra Rishta Clocks 14 Years; Netizens Say, 'The Least You Can Do Is Mention His Name'
Ankita Lokhande celebrated Pavitra Rishta completing 14 years, however she didn't mention Sushant Singh Rajput's name which has irked the fans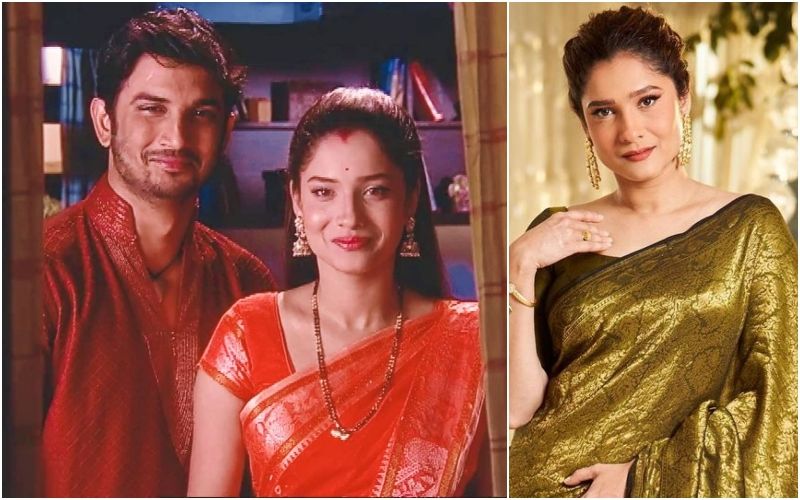 Television actress Ankita Lokhande and late Bollywood actor Sushant Singh Rajput enjoyed a huge fan base when they were starring as the leads in Ekta Kapoor's Pavitra Rishta. Their portrayal of Archana and Manav is still ingrained in the minds of the fans that dearly loved the show. She recently took to her official social media handle to express her gratitude for being a part of the show as it clocked 14 years, however she came under the scanner for not mentioning SSR's name even once.
Pointing out the same, one fan said, "Before 2020, you did n't always mention sushant's name like now.. no problem!! But Pavitra Rishta 2 was never made before 2020...If you misuse someone's death to achieve your goals, the least you can do is mention his name! It's better being a good person before being a good wife! I always try hard to understand your behavior but I can't mrs jain." Another fan said, "Not a single mention or even a photo of Sushant singh rajput sir. This was not expected fron you ankita mam -The show was equally loved for sushant sir's innocent acting as well."
Talking about the show, it ran from 1st June 2009 to 25th October 2014 on Zee TV. Sushant had opted out of the show, after its leap to pursue his career in Bollywood.
Image Source: Instagram