Anupama SPOILERS: Rupali Ganguli's Character Struck With Moral Dilemma While Pakhi Faces Abuse-READ BELOW
As a part of the upcoming plot, Anupama will face a moral dilemma regarding Kavya's case while Pakhi will face abuse from Adhik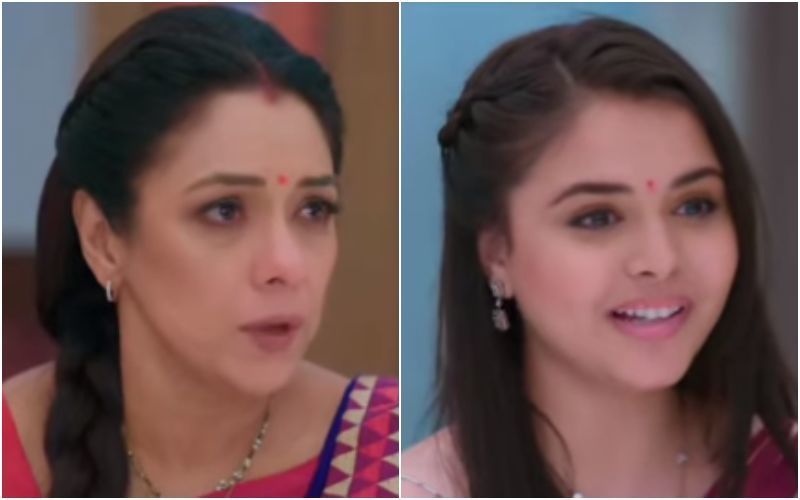 Anupamaa is one of the most-watched shows on Star Plus and it always tops the BARC ratings. Starring Rupali Ganguly, Apara Mehta and Gaurav Khanna, the high-octane drama Rajan Shahi serial continues as Anu returns to the Kapadia mansion for her youngest, leaving behind her dreams of going to the US.

Now, as a part of the upcoming plot, Anupama will face a moral dilemma regarding Kavya's case while Pakhi will face abuse from Adhik.
Moreover, the current storyline of Anupama revolves around everyone gathering at Anuj's house to celebrate Kavya's baby shower ceremony. In the latest twist of Anupama, Kavya will inform Anupama that her baby belongs to Anirudh and not Vanraj. This stirring revelation will leave Anupama shocked and realize that Kavya cheated on Vanraj with Anirudh to get pregnant with his child.
Although, Kavya's acceptance of her flaunt won't be enough. Her not being ready to lose her family and Vanraj will put Anupama in tight spot as the truth will destroy Kavya's happiness forever.
Anupama will stand at the crossroads of morality and her family's happiness with one option to choose from.
As per the show's latest spoilers, Adhik slaps Pakhi for joining the company and not refusing Anuj's offer after he asks her to do so. Meanwhile, Adhik plays the victim card in front of Leela making Pakhi the villain which gives him a ticket to get away with his abusive tricks.
Well, only time will tell, what Anupama has in store for its fans.
It will be interesting to see what Anupama and Pakhi will decide to do to face these situations in the upcoming episodes of Anupama.
Image Source: Instagram