Anupamaa Actor Sudhanshu Pandey On Success Of The Show: 'Content Centered Around Two Women And A Man Has Always Made Audiences Curious'- EXCLUSIVE
Anupamaa Actor Sudhanshu Pandey speaks about the success of the show and how it's theme has worked in its favour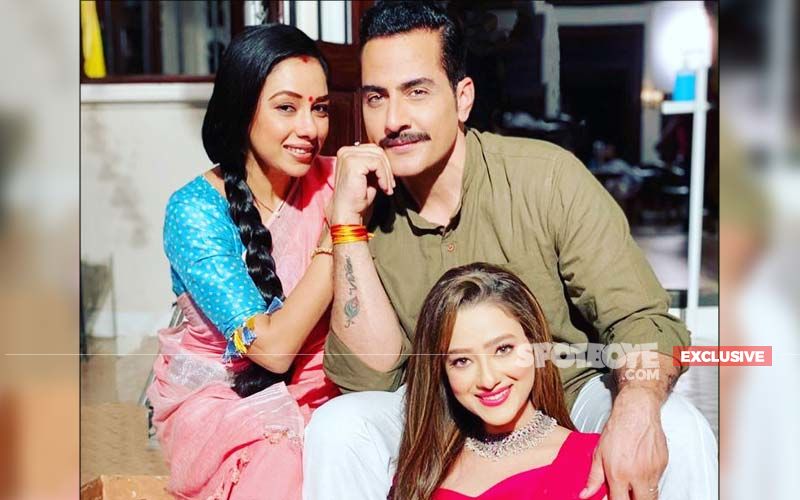 Films and TV shows with two females and a male lead have always managed to grab more eyeballs. Actor Sudhanshu Pandey, who is seen as Vanraj Shah in the hit show Anupamaa, agrees to it and asserted that it generates more curiosity.
Citing an example of the popular film Silsila, the actor said, "A TV show with two females and one male in the centre or even films, e.g. Silsila, have always been iconic because that is a part of a relationship that has always made people and audience curious. The curiosity gets them interested in how relationships would be handled by either of the three. The niche audience likes such relationship-based films, but our television shows have done supremely well and it's probably because there's a lot of emotional connect with all the characters." Also read:
Anupamaa Actor Sudhanshu Pandey Talks About His Bond With Co-Star Apurva Agnihotri; 'I Am Upset Of Him Leaving The Show'- EXCLUSIVE
"Even though people hate Vanraj's character, they love to hate him, because if they don't hate him, how will they love anybody else. And now even Anupamaa is an independent lady, working on her own, so now maybe the sympathy doesn't go to her and a lot of sympathies comes to Vanraj these days, so those dynamics will keep changing within this triangle of two women and one guy in the centre. I'm sure at some point, Madalsa's character Kavya will get a lot of sympathies, so this is how it is going to revolve," he added. Also read:
Anupamaa's Sudhanshu Pandey Is Heartbroken As Show's Ardent Fan Passes Away; Says 'We Lost A Loyal Fan And Her Blessings'
Even though the show has been topping TRP charts, the actor said he has never worked for the numbers. He said, "Numbers have never been in my scheme at all. That is not something that I ever had in my mind even to begin with when I said yes for this role, in spite of knowing the fact that I'll be the male lead of the show and there will be pressure and there are numbers, that come into play."
"Rajan has always made different kinds of shows that are content-driven and I knew that this was going to be a huge risk, but I had this confidence that how can you go wrong with the subject like that. In spite of all that I never even thought about numbers, so I don't and I would never. I just do my job well, and I make sure that whatever I'm doing as an actor should be absolutely 100% honest and as long as you're honest, the audience will connect with you and they can see it in your eyes, connect through the emotions you're portraying so that's what works for me," he concluded.
Image source: Instagram/sudanshu_pandey