Anupamaa Actor Sudhanshu Pandey Talks About His Bond With Co-Star Apurva Agnihotri; 'I Am Upset Of Him Leaving The Show'- EXCLUSIVE
Anupamaa actor Sudhanshu Pandey is all praise for his friend and co-star Apurva Agnihotri. Speaking exclusively with SpotboyE.com, Sudhanshu aka Vanraj talks about his friendship with Apurva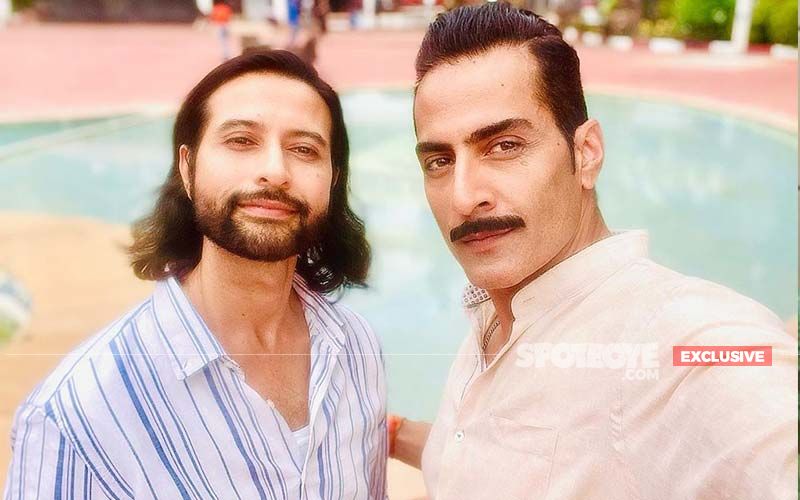 Actor Sudhanshu Pandey, who is seen as Vanraj Shah in Rajan and Deepa Shahi's "Anupamaa", is all praise for his friend and co-actor Apurva Agnihotri, who played Dr. Advait in the popular show. The duo knew each other from before and shooting together has only made their bond stronger.
Sudhanshu said, "When I got to know that Apurva is joining us in the show I was extremely happy because I have a special place in my heart for Appu. He is a great human being and he is also extremely spiritual just the way I am. He is the most chilled-out and relaxed co-actor. He is just so calm that you feel so good around him. His vibe and his energy are so positive that it was great to be working with him."
ALSO READ: Anupamaa Actor Apurva Agnihotri Exists The Show; Says, 'My Journey Comes To End'
Apurva's track recently came to an end on the show and the cast and crew said goodbye to him with a heavy heart. Talking about it, Sudhanshu said, "Apurva's track has just ended in the show, and I would have loved it if it had continued for a longer time. He is one of the best companies that you can have as a co-star. I am upset about him leaving, but we live in the same building so the good thing is we can meet each other any time and we have the liberty to call each other and have another spiritual discussion."
The actor-singer also agreed that if co-stars share a good bond off-screen then their chemistry shows on-screen too.
"When you are friends with your co-stars, the chemistry becomes fantastic, and when your chemistry is good, it comes out beautifully and flawlessly on-screen. And that's what the audience also enjoys and they love to watch it and they get influenced by it in a very nice way," Sudhanshu concluded.

Image Source: Instagram/sudanshu_pandey