Anupamaa: Fans Can't Keep Calm After Anupamaa Tells Anuj, 'Aap Mujhe Chhod Kar Nahi Jayege'; Netizens Want 'Maan' To Get Married
Excited fans are hoping to see Anupamaa and Anuj together and also want them to get married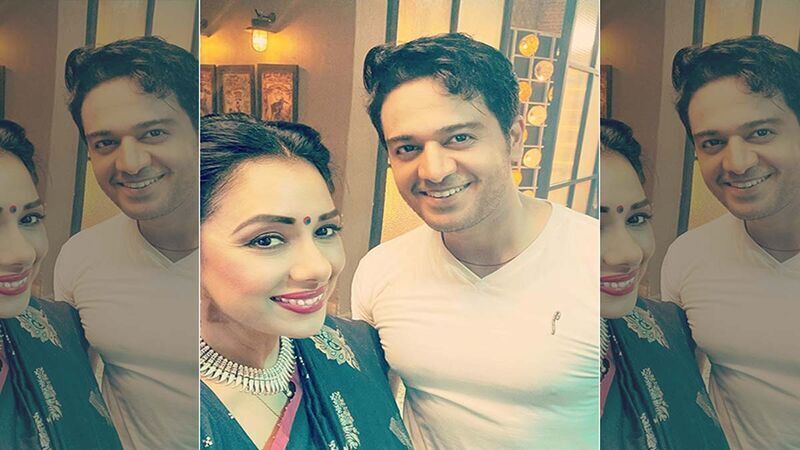 In the upcoming episode of Anupamaa, the audience will get to see Anuj Kapadia getting shattered after Toshu blames him for destroying Anupamaa's relationship with her family. Anuj feels angry at himself for creating chaos in Anupama's life and thus decides to go far away from her life. However, Anupama will be seen consoling him as she says "aap mujhe chhod kar kahin nahi jayege (You are not leaving me)." This comes as a big surprise to all Maan fans, who are now hoping for Anupamaa to get married to Anuj.
'Elated' fans took to Twitter to share their thoughts on this statement of Anupamaa. Many are thinking that this would be a turning point in Anupama's life. Netizens want Anupamaa to realize Anuj's unconditional love for her.
One fan tweeted, "#Anupamaa the way she supported him gave him strength made him calm down and "aap mujhe chodke kahin nahi jaayenge" I wish and hope to see her like this after #AnujKapadia confession #MaAn." Another wrote, "I think after Anuj confession Bapuji will ask Anuapma to marry Anuj, but i want Anupama to fall for Anuj before marriage, let's see. #anupamaa."
Check out more tweets here
After everything was said and done, the only person she was worried about was #AnujKapadia. Her concern for him is so visible and she herself doesn't realize how much she has started to care for him. #Anupamaa #MaAn pic.twitter.com/X4aTl80fRe

— Rexita206 (@rexita206) November 9, 2021



That #AnujKapadia pleaded to Shah family for #Anupamaa is absolutely STUNNING writing🙌

He is not a complex-ridden frustrated mid-aged haggard that he would barge in there and start threatening the people who are literally Anu's FAMILY. STILL. 🥺

His ego <<<< Anu's peace! pic.twitter.com/u5wsKpfjez

— Anuradha Gupta (@AajKiRadha) November 9, 2021




#Anupamaa being there for Anuj & protecting him just like he did. She knows how it feels to be misunderstood at every step, when all you've ever wanted is the other person's happiness🤧@iamgauravkhanna the guilt & pain was beautifully emoted! A well executed scene @TheRupali 👏

— 🌻 (@_xhappywanderer) November 9, 2021






The forthcoming episode will also see Anuj, in a fit of rage, confessing to Vanraj and Baa that he has been in love with Anupamaa for the past 26 years. Anupamaa is shocked to learn that Anuj still loves her. Later, Anuj realizes he has done a big blunder by confessing his love for Anupamaa and leaves to see her but gets into a fight on the way.

Image Source: Instagram/rupaliganguly