Anupamaa SHOCKING Twist: Anu-Anuj Over For GOOD? Fans Upset Over New Plot, Say, 'Ruined An Intelligent Man, For A Stupid Woman'
Netizens have taken to social media to express their anger over the new plot twist in Anupamaa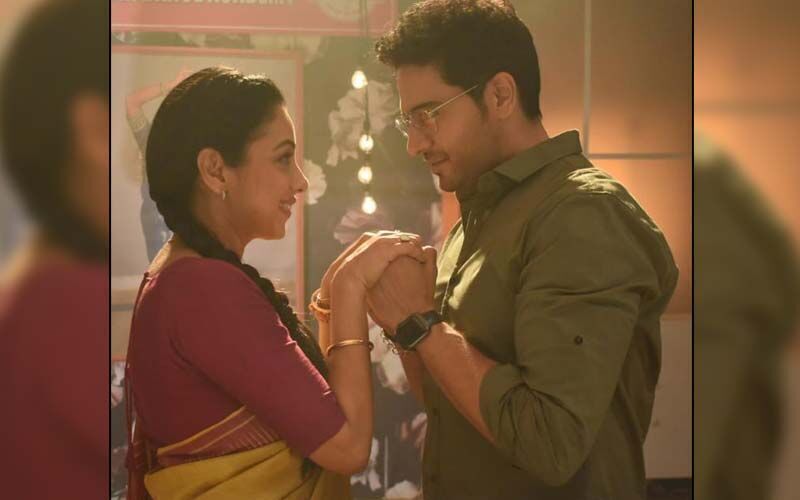 Starring Rupali Ganguly and Gaurav Khanna, Anupamaa is currently one of the most-loved serials on Indian television. With every episode, the makers are doing their best to entertain the audience with the high-voltage drama. The current track follows the emotional turmoil between Anuj and Anupamaa. In the recent episode it was seen that Anu decides to fly solo and concentrate on herself, declaring she neither needs her husband Anuj or friend Vanraj in her life.
Netizens have now taken to social media to express their shock and anger over the current plot line. They have lashed out at the makers for taking the relationship between Anupamaa and Anuj to the extreme. Many have questioned why they are making Anuj suffer silently through so much and Anu's decision to not want her husband back. Others have pointed out how the show is going off-track.
While a section of fans believe that these twists will help the characters in their personal growth, as they still love each other very much, other have called the plot senseless. One wrote, "A guy who waited 26 years for your love , tolerated every insults for her, did whatever possible to keep her happy. He calls & says he is happy with CA & Maaya and everyone believes it ?? No one has the common sense to once go and check on him."

It will be interesting to see how the future of the show pans out and if MaAn, like their fans like to call them, will reunite or this will be the end of their relationship.
Image Source: Instagram