Anupamaa SPOILER 10th August 2023: Malti Devi Terminates Samar And Dimpy's Contract, Latter Throws A Tantrum In Front Of Everyone
In the upcoming episode of Anupamaa, Malti Devi will terminate Samar and Dimpy's contract which will lead them to insult the Shah family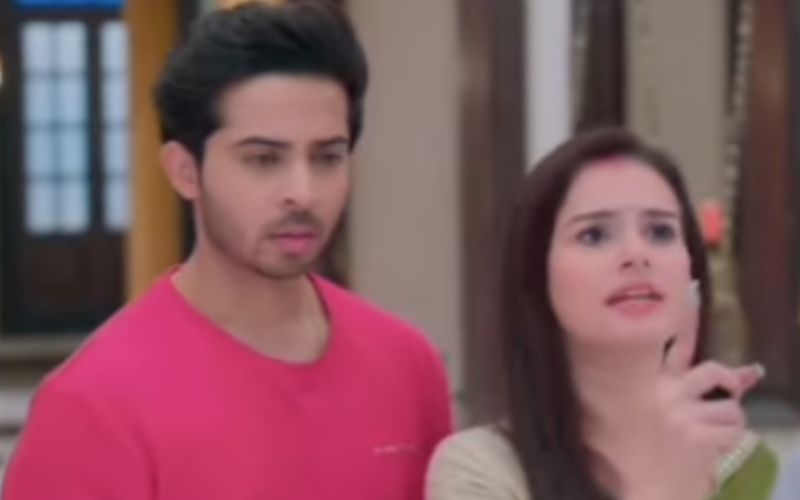 Starring Rupali Ganguly, Sudhanshu Pandey, Madalsa Sharma, Apara Mehta and Gaurav Khanna, Anupamaa is one of the most-watched shows on Star Plus and it always tops the BARC ratings. The high voltage drama in Rajan Shahi's Anupamaa continues as on one hand Malti Devi is plotting to ruin Anu's life. In the last episode it was seen that Anupamaa slams Malti Devi for trying to mess with Choti Anu. In the upcoming episode it will be seen that Gurumaa will terminate Samar and Dimpy's contract with her.
The episode starts with Leela and Hasmukh being sceptical of Vanraj and Kavya's relationship. As Kinjal is about to leave for a meeting, Dimpy asks her if she needs a ride and offers to drop her in their new car. While Kinjal refuses, Dimpy informs everyone that Malti Devi has invited everyone for dinner. Just as Dimpy is gushing about going on the dinner to Samar, Gurumaa's assistant comes and asks the couple to return the car. He also passes on their termination letter. When Dimpy refuses to give him the car, he threatens to call the police. Malti Devi doesn't receive the couple's calls which leaves them shocked. Leela starts laughing witnessing their crestfallen faces.
ALSO READ: Anupamaa SPOILER ALERT 9th August 2023: Anu Tells Malti Devi She Doesn't Deserve To Be Called Guru, Anuj Dances With His Wife
The Shah's try to make them explain that this was all Malti Devi's plan to get back at Anu. Being the stubborn person that she is, Dimpy calls Anupamaa and asks her to come to the Shah. When she reaches there, Dimpy complains about Baa laughing at them after Malti Devi terminated that contract. Anu asks Dimpy to behave properly, who in turn accuses her mother-in-law for snatching their jobs. As the tension in the house starts increasing, even Samar lashes out at his mother and blames her for ruining their life. Leela blames Dimpy for Samar's behaviour and Anu corrects Baa by saying that Samar isn't a kid who can be easily influenced.
ALSO READ: Anupamaa SPOILER ALERT 8th August 2023: Anu Interrupts Malti Devi From Telling Choti The Truth Behind Maya's Death; Adhik And Romil Get Into A Fight
In the upcoming episode it will be seen that fed up with Dimpy, Anu will separate the couple from the Shah family. It will be interesting to see what turn the story takes in the future episodes. With the interesting upcoming plot twists and high-voltage drama, fans have been waiting with baited breath to know how the makers will take forward Anu and Anuj's love story. Will MaAn finally get their happily ever after or not?
Image Source: Instagram