Anupamaa SPOILER ALERT 9th August 2023: Anu Tells Malti Devi She Doesn't Deserve To Be Called Guru, Anuj Dances With His Wife
In the upcoming episode of Anupamaa, Anu will slam Malti Devi for dragging Choti in her revenge plan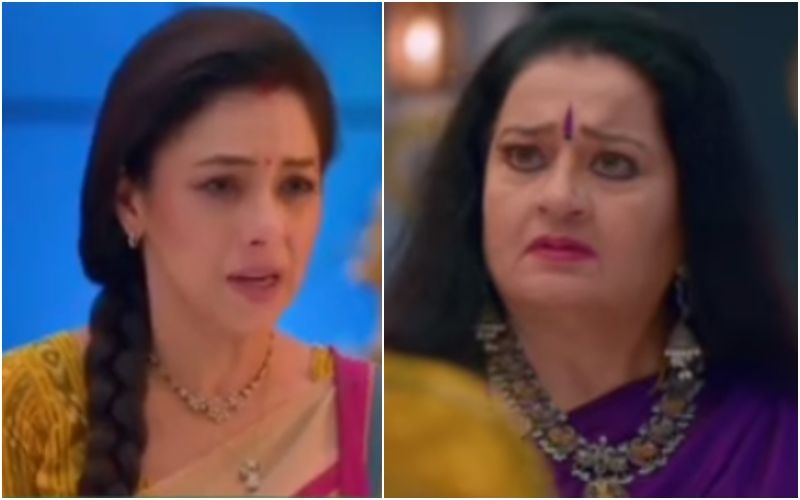 Star Plus' show Anupamaa has been raking in all the love from the audiences ever since it started airing in 2020. Starring Rupali Ganguly, Sudhanshu Pandey, Madalsa Sharma, Apara Mehta and Gaurav Khanna, the show tops the BARC ratings every week. The show enjoys a huge fan base on social media. The high-voltage drama in the Rajan Shahi's serial continues as Anu will be seen slamming Malti Devi for dragging Choti in her revenge plan by hurting her feelings and reminding her of Maya's death.
Today's episode will start with Anupamaa dragging Malti Devi to the Gurukul, where she will express her disgust over the latter's tactics. As Malti Devi arrogantly tells her to not lecture her, Anu expresses how she doesn't deserve the title of a Gurumaa because she doesn't have the forgiving and loving qualities of a teacher. Anu explains how she was ready to ask for Malti Devi's forgiveness for betraying her, but seeing how she is targeting her kids, she can't keep quiet. Anu says that targeting Samar and Dimpy was fine since they are adults and can take care of themselves, but deliberately trying to hurt Choti was the last straw.
ALSO READ: Anupamaa SPOILER ALERT 8th August 2023: Anu Interrupts Malti Devi From Telling Choti The Truth Behind Maya's Death; Adhik And Romil Get Into A Fight
Anu taking a stand for herself will shock Malti Devi to the core. Further in the episode it will be seen that Anuj will try his best to pacify Anu. He will talk to her about Malti Devi and Choti Anu. To take her mind off of everything that happened and bring a smile on her face, Anuj will make her dance with him. In the upcoming episodes it will be seen that after witnessing everything Malti did, including involving Choti in her plans, Nakul will feel ashamed of supporting Gurumaa. It will be interesting to see how Malti Devi will react after knowing she has fallen in Nakul's eyes.
ALSO READ: Anupamaa SPOILER ALERT 7th August 2023: Barkha Breaks Down In Front Of Anupamaa; Samar Insults Paritosh For Being Jobless
It will be interesting to see what turn the story takes in the future episodes. With the interesting upcoming plot twists and high-voltage drama, fans have been waiting with baited breath to know how the makers will take forward Anu and Anuj's love story. Will MaAn finally get their happily ever after or not?