Anupamaa SPOILER ALERT 7th August 2023: Barkha Breaks Down In Front Of Anupamaa; Samar Insults Paritosh For Being Jobless
In the upcoming episode of Anupamaa, the drama in the Shah house will escalate as Samar and Dimpy will call out Paritosh for being jobless and jealous of their success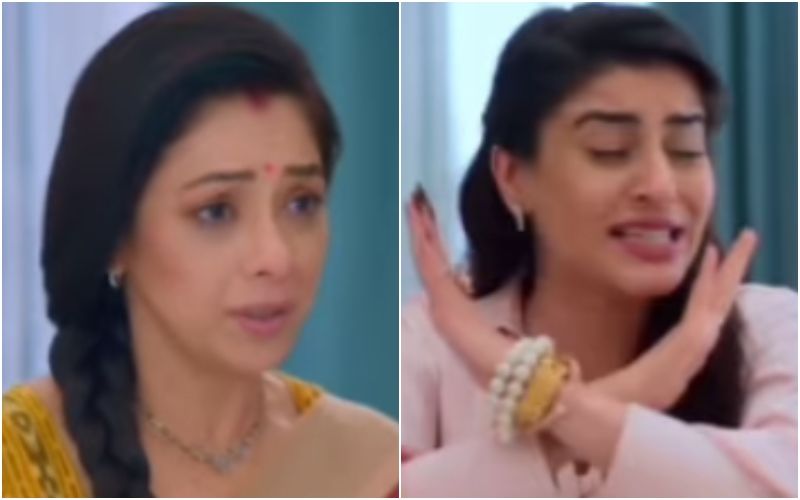 Star Plus' show Anupamaa has been raking in all the love from the audiences ever since it started airing in 2020. Starring Rupali Ganguly, Sudhanshu Pandey, Madalsa Sharma, Apara Mehta and Gaurav Khanna, the show tops the BARC ratings every week. The show enjoys a huge fan base on social media. The high-voltage drama in the Rajan Shahi's serial continues as Samar and Dimpy call out Paritosh for being jobless and jealous of their success.
In today's episode it will be seen that Anupamaa will console a heartbroken Barkha who reveals that she hates Romil. She will try to explain to Barkha how Romil should never be considered a mistake as it was Ankush who betrayed her and their marriage. Barkha adamantly says that she can't tolerate Romil. As Anu makes her understand that she might be hurting Romil's feelings by calling him an illegitimate child, Barkha breaks down in front of Anu. Barkha reveals that she might be able to forgive Ankush with time, but she will never accept Romil.
ALSO READ: Anupamaa SPOILER ALERT 5th August 2023: Anu Lashes Out At Malti Devi For Trying To Poison Choti's Mind, Pakhi Gives Adhik One Last Chance
On the other hand, in the Shah house, Samar and Dimpy bring home a new car which leaves everyone surprised. Paritosh asks them if Malti Devi gifted them the car. He warns them to stay away from Malti Devi and to not fall into her trap. However, the couple turn on him and state that he is just jealous of their success. As Kinjal asks Samar to behave, the younger brother calls Paristosh jobless, which leaves the Shahs shocked. Enraged with Samar for insulting his first born son, Vanraj slaps him and warns him to respect his elders. Vanraj blames Dimpy for Samar's behaviour and asks him to apologise to his brother.
ALSO READ: Anupamaa SPOILER 4th August 2023: Adhik Threatens Romil To Leave The Kapadia Mansion; Anuj-Anu Decide That Akush's Son Will Stay With Them
The drama on the show is all set to intensify as Malti Devi will poison Choti Anu's mind. According to the new promo Malti Devi will pull Choti aside while she is returning to school to talk to her. Seeing this Anu will get furious. She will warn Gurumaa to stay away from her kids and tell her she has seen the patience of her student but now will feel the wrath of an angry mother which leaves Malti Devi shocked.
It will be interesting to see what turn their relationship takes in the future episodes. With the interesting upcoming plot twists and high-voltage drama, fans have been waiting with baited breath to know how the makers will take forward Anu and Anuj's love story. Will MaAn finally get their happily ever after or not?
Image Source: Instagram