Anupamaa SPOILER 4th August 2023: Adhik Threatens Romil To Leave The Kapadia Mansion; Anuj-Anu Decide That Akush's Son Will Stay With Them
In the upcoming episode of Anupamaa, Ankush and Barkha will constantly be at loggerheads because of his son Romil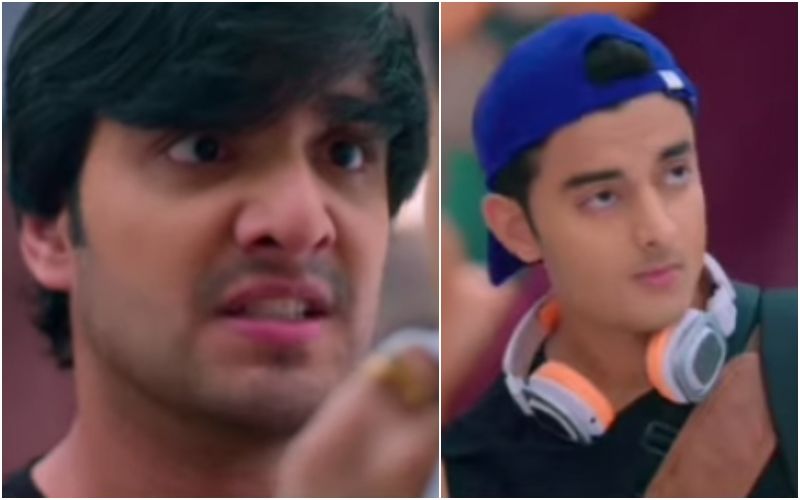 Star Plus' show Anupamaa has been raking in all the love from the audiences ever since it started airing in 2020. Starring Rupali Ganguly, Sudhanshu Pandey, Madalsa Sharma, Apara Mehta and Gaurav Khanna, the show tops the BARC ratings every week. The show enjoys a huge fan base on social media. The high-voltage drama in the Rajan Shahi's serial continues as Ankush and Barkha will now be seen being constantly at loggerheads because of his son Romil.
Today's episode starts with an argument between Barkha and Romil. As Barkha starts threatening to throw Romil out of the house, Ankush steps in and states that she doesn't have the right to talk to his son like that. As Barkha starts going on a rant, expressing how she can accept his betrayal but she can't live with her husband's illegitimate child, Anuj and Anu try to calm her down. They share how everyone should get some rest so that they can discuss this with a fresh perspective in the morning. Ankush also announces that if Romil has to leave the house then he will too as he wants to be with his son.
ALSO READ: Anupamaa SPOILER 3rd August 2023: Vanraj Demands Kavya To Abort Her Baby, Barkha And Adhik Make Plans Against Ankush's Son
Adhik tries to persuade his brother-in-law to let Romil stay at a hostel instead, to which Ankush asks if he should have done the same 15 years ago. Barkha warns her husband and states that Adhik is her brother, to which Ankush reveals that Romil is his son, who cannot see suffering. Anu steps in and stops the argument by stating that this will affect Romil a lot. Everyone goes back to their rooms. Barkha emotionally breaks down and asks Adhik why everyone is expecting her to accept Ankush's betrayal, when even Anupamaa didn't forgive Vanraaj. Adhik starts getting angry while consoling his sister.
ALSO READ: Anupamaa: Netizens Praise Anu For Walking Away From A Heartbroken Vanraj; Fans Say, 'This Man Deserves No Sympathy'- Read TWEETS
Later in the episode it is seen that Adhik will grab Romil by the collar and threaten him to leave the house. Soon all the family members gather and Anuj and Anu decide that Romil will be staying with them as Barkha and Ankush do not want to discuss the matter with a calm and cool mind. With the interesting upcoming plot twists and high-voltage drama, fans have been waiting with baited breath to know how the makers will take forward Anu and Anuj's love story. Will MaAn finally get their happily ever after or not?
Image Source: Instagram