Anupamaa SPOILER 10th September 2023: Romil Starts Getting Worried As Police Gets Involved; Adhik Realises His Mistake Of Mistreating Pakhi
In the upcoming episode of Anupamaa, as the Shahs and Kapadias get restless about Pakhi's disappearance Adhik realises his mistake and promises Anu to treat Pakhi better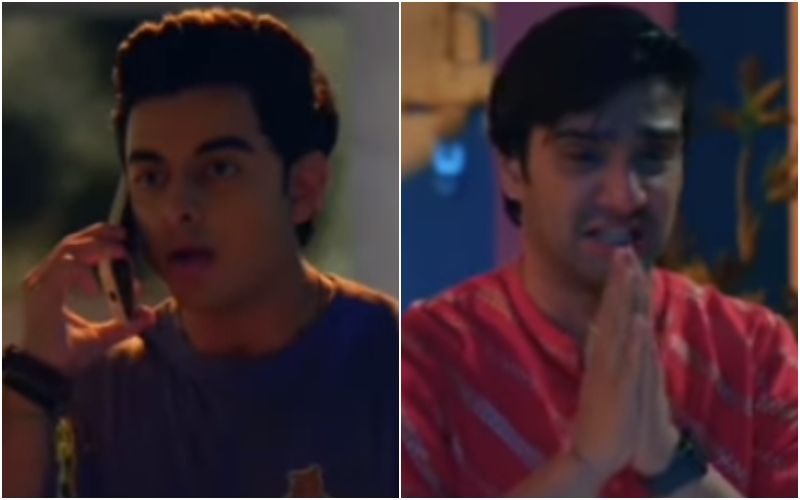 Starring Rupali Ganguly, Sudhanshu Pandey, Madalsa Sharma, Apara Mehta and Gaurav Khanna, Anupamaa is one of the most-watched shows on Star Plus. The show has always topped the BARC ratings ever since it was released in 2020. The high voltage drama in Rajan Shahi's Anupamaa continues as the Kapadias and the Shahs are left worried about Pakhi as she disappears during Raksha Bandhan celebrations. In the upcoming episode it will be seen that the police will release Adhik as he is innocent and Romil starts getting worried.
Today's episode starts with Barkha trying to rationalise with Anu. She explains that her brother Adhik might be mannerless and is a bit bad, but he would never kidnap Pakhi or harm her. She pleads with Anu to take back her complaint, further adding that she will throw Adhik out of the house if he is proven guilty. Ankush backs his wife by stating that he has known Adhik since he was a kid, which leaves Romil heartbroken. Anu asks Ankush to call Anuj, who has gone to the police station to verify if the body they found was Pakhi's. Upon Barkha's insistence, they bring Anu to the Shah house.
ALSO READ: Anupamaa SPOILER ALERT 9th September 2023: Pakhi's Sudden Disappearance Makes Anupamaa Extremely Worried! Anuj Tries To Calm Her
As everyone gets emotional at the thought of Pakhi being dead or in an accident, Anuj arrives and tells everyone that the body didn't belong to her. Everyone breathes a sigh of relief. As everyone is busy celebrating, the police arrive at the Shah's with Adhik. They inform the family that Adhik has confessed to physically abusing his wife and doing fraud in Anuj's company but doesn't know anything about Pakhi's kidnapping. The police officer states that the time Pakhi disappeared, Adhik was there with his friend in a restaurant. Adhik decides to sincerely beg for everyone's forgiveness as he repents how he mistreated Pakhi.
ALSO READ: Anupamaa SPOILER ALERT 8th September 2023: Anu Faints In Worry After Sending Adhik To Jail, Vanraj Blames His Ex-Wife For Pakhi Going Missing
As the drama involving Adhik continues in the Shah house, Romil gets a call from his friend. The friend tells him that now that the police are involved they might have to tell everyone the truth. This leaves Romil worried. In the upcoming episodes, it will be seen that despite Pakhi's disappearance, Anu decides to celebrate Janmashtami with Anuj, as it is his birthday as well. It will be interesting to see how the Kapadias and Shahs will handle Romil after it is revealed that he was behind Pakhi's kidnapping.
Image Source: Instagram