Anupamaa SPOILER ALERT 8th September 2023: Anu Faints In Worry After Sending Adhik To Jail, Vanraj Blames His Ex-Wife For Pakhi Going Missing
In the upcoming episode of Anupamaa, Anu will give Vanraj a reality check after he blames her for Pakhi's disappearance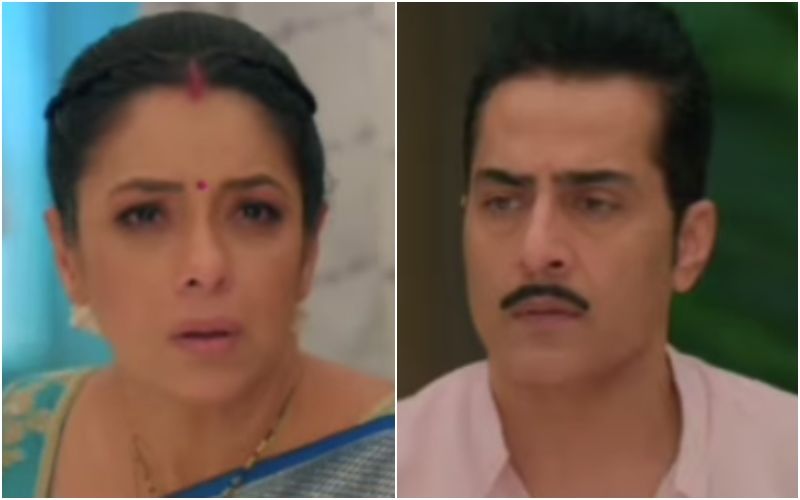 Starring Rupali Ganguly, Sudhanshu Pandey, Madalsa Sharma, Apara Mehta and Gaurav Khanna, Anupamaa is one of the most-watched shows on Star Plus and it always tops the BARC ratings ever since it was released in 2020. The high voltage drama in Rajan Shahi's Anupamaa continues as the Kapadias and the Shahs are left worried about Pakhi as she disappears during Raksha Bandhan celebrations. In the upcoming episode it will be seen that Anuj will ask the DCP a favour so that they can find Pakhi in time.
As Anuj is busy consoling an emotional Anupamaa, back at the Kapadia mansion, Romil and Adhik get involved in a war of words. As Adhik says that he will call the police on Romil, the teenages reiterates by saying that he can reveal his truth about torturing Pakhi first. As Adkhik is about to get physically violent, Vanraj interrupts them and questions Adhik about his daughter's whereabouts. Adhik throws Anu under the bus by telling everyone that this might be her fault as Pakhi had warned her mother to stay out of their marriage. Just then the police enter the Kapadia mansion to arrest Adhik. It is then revealed that Anu filed a complaint against him.
ALSO READ: Anupamaa SPOILER 7th September 2023: Pakhi Goes Missing Leaves Everyone Shocked; Romil Blames Adhik For Her Disappearance
In the upcoming episodes it will be seen that the police inform Anu and Anuj that there has been an accident and they have a body that matches Pakhi's description. Shocked at receiving the news, Anu falls in Baa's arms, who is clueless about it. It will be interesting to see how the future episodes pan out.
Image Source: Instagram