Anupamaa SPOILER 7th September 2023: Pakhi Goes Missing Leaves Everyone Shocked; Romil Blames Adhik For Her Disappearance
In the upcoming episode of Anupamaa, the Shah and the Kapadia families will be left worried after Pakhi is nowhere to be found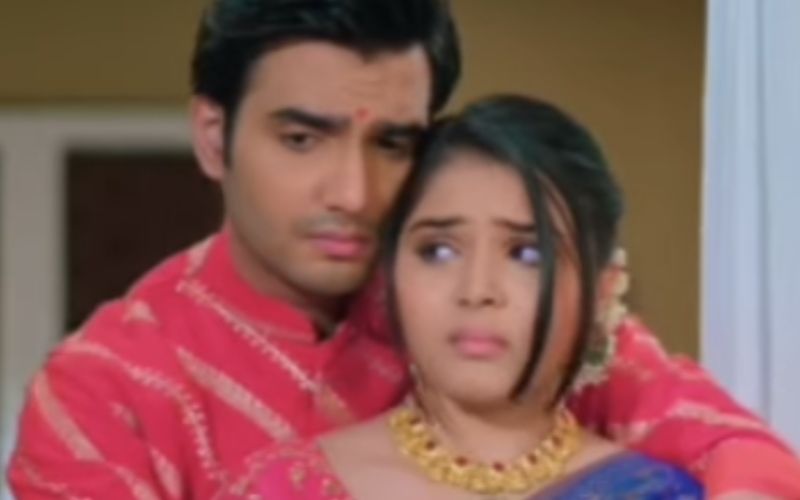 Starring Rupali Ganguly, Sudhanshu Pandey, Madalsa Sharma, Apara Mehta and Gaurav Khanna, Anupamaa is one of the most-watched shows on Star Plus and it always tops the BARC ratings. The high voltage drama in Rajan Shahi's Anupamaa continues as on one hand the Shah family is refusing to accept Kavya and on the other hand Pakhi is adamant on staying with Adhik, refusing to see his manipulative ways. In the last episode it was seen that Pakhi denies going to the Shah house Rakhi celebration after Anu says they can't handover a project to Adhik.
Today's episode starts with Anu, Anuj and Choti leaving for the Shah house. Upon reaching there Anu tells everyone that Pakhi wouldn't be coming as she is being stubborn. Choti tries to lighten the mood as she ties rakhi to Samar and Toshu. She expresses her love for her brothers and gets excited as she receives her presents. On the other hand, Kavya and Anupamaa have a heart-to-heart talk, where the latter consoles the former. She encourages her by stating that women are capable enough to single-handedly go through pregnancy. Kavya tells her that even if she can stay alone with her kid, she wants her child to a father's love and affection.
ALSO READ: Anupamaa SPOILER ALERT 6th September 2023: Romil Gets Emotional As Choti Ties Him Rakhi; Kinjal Extends Her Support Towards Kavya
Back at the Kapadia mansion, a sad Pakhi listens to the voice notes left by Samar and Toshu, urging her to at least meet them during the celebration of Rakhi. Adhik makes his way towards her and tells her to not miss such an auspicious occasion because of him. He convinces her to visit the Shahs. Pakhi goes on to express her love and states how her family is mistreating him. Adhik tells her that they are behaving like that because he mistreated their daughter. Pakhi messages Samar to let him know that she is coming.
ALSO READ: Anupamaa SPOILER 5th September 2023: Pakhi Warns Anu To Stay Away From Her Husband; Vanraj Bans Adhik From Shah House
As some time passes by, the Shahs start getting worried as they can't seem to contact Pakhi. As everyone is worried, Bbarkha tells them that Pakhi had left for the Shah house. Romil, who remembers the humiliation Barkha and Adhik put him through, blames the latter for pakhi's disappearance. As Adhik tries to defend himself everyone questions where Pakhi might be. It might be revealed in later episodes that this was all Romil's plan to get back at Adhik. It will be interesting to see how the future episodes of the show pan out.
Image Source: Instagram