Anupamaa SPOILER ALERT 6th September 2023: Romil Gets Emotional As Choti Ties Him Rakhi; Kinjal Extends Her Support Towards Kavya
In the upcoming episode of Anupamaa it will be seen that the Shah and Kapadia families get ready to celebrate Raksha Bandhan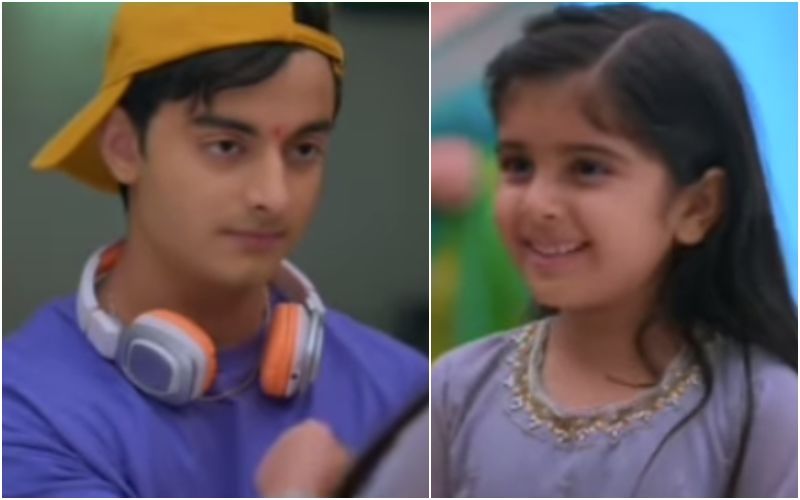 Rupali Ganguly and Gaurav Khanna starrer Anupamaa has been ruling the Indian television screens for the past few years now. Not only does the show top the weekly BARC ratings, but is also one of the most discussed shows on the internet. Produced by Rajan Shahi, the show currently centres around Anuj and Anu dealing with family drama from all the corners. From Pakhi being in an abusive relationship with Adhik to forming a trusting bond with Romil, the couple has their hands full.
In the upcoming episode of the show, it will be seen that Anuj informs Anu that Baapuji has given them an invitation for the Raksha Bandhan celebration. He further tells her that he has asked them to bring Choti, Pakhi, Romil and not Adhik. Anu wonders if Pakhi will go to the Shah house without Adhik. In the Kapadia mansion, Baa asks Kinjal to make sure that Kavya doesn't taint the prasad. As Kavya gets emotional and calls herself a sinner, Kinjal makes her realise that if Vanraj and Toshu can be treated good in the house despite their repetitive sins, why can't she. The duo form a bond over the same.
ALSO READ: Anupamaa SPOILER 5th September 2023: Pakhi Warns Anu To Stay Away From Her Husband; Vanraj Bans Adhik From Shah House
Back at Kapadia mansion, Anuj and Anupamaa's romantic moments get cut short when Choti enters their room and asks if she can tie Romil rakhi. The kid goes on to wonder why Romil is always angry and the family creates a scene during every celebration. As they go downstairs, it is seen that Barkha and Adhik have already started their rakha bandha ceremony. Pakhi subtly takes a dig at Anu by promising Barkha that she will always stand by Adhik. As Romil comes down, Choti asks him if she could tie him a rakhi. First he denies but after being persuaded by Ankush he sits on the sofa. Romil gets emotional as he watches Choti tie him rakhi.
ALSO READ: Anupamaa SPOILER ALERT September 4th, 2023: Ankush SLAPS Romil For Insulting Barkha; Adhik Unknowingly Reveals His Plans
As they are about to leave for the Shah house, Pakhi says that she will gladly go tie her brothers' rakhis even if her husband is not invited. However, she puts forth a condition. She states that one of the big projects she is working on should be handled by Adhik instead of her, which leaves everyone shocked. In the upcoming episode, it will be seen that Pakhi will go missing and Adhik will blame Anupamaa for the same. It will be interesting to see how the future episodes of the show pan out.