Anupamaa SPOILER 25th July 2023: Samar Raises Question Of Anu's Virtuous Behaviour; She Vows To Protect Her Son From Malti Devi's Clutches
In the upcoming episodes Anupamaa, Samar and Dimpy will sign a work contract with Malti Devi, who will paint Anu's good nature in a bad light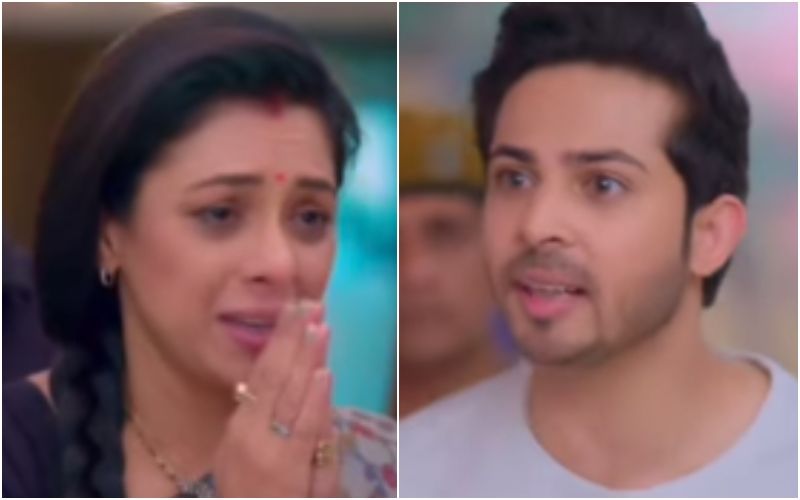 The high voltage drama in Rajan Shahi's Anupamaa continues as Malti Devi has started targeting Anu and her family. Starring Rupali Ganguly, Apara Mehta and Gaurav Khanna, the show is one of the most-watched shows on Star Plus and it often tops the BARC ratings. In the previous episodes it was seen that, upset with Anu's betrayal, Malti Devi starts ruining her life and hitting her where it hurts. After closing down Anu and Samar's dance academy she will now start separating Anu from her kids.
In the upcoming episode it will be seen Samar will be angry with Dimpy for talking to Malti Devi. Dimpy will urge him to sign a work contract with Gurumaa, since he has been blacklisted everywhere. The fact that he wouldn't be able to contribute financially to the Shah house starts weighing down on him. Dimpy eagerly accepts Malti Devi offer. In order to change his mind, Malti Devi points out he is as talented as his mother, however he shouldn't be stubborn like her. She explains to Samar how once signing the contract with her, they can only work for the Gurukul.
ALSO READ: Anupamaa SPOILER ALERT 24th July 2023: Samar And Dimpy Sign A Contract With Malti Devi, Leave Everyone In Shock
On the other hand, at the Shah house Anuj announces that Pakhi will be joining the Kapadia Empire which leaves Adhik and Barkha shocked. It will also be seen that the families start planning Kavya's baby shower for which Baa suggests the fashion theme. As per the preview of the next episode, Vanraj will scold Samar for taking up the job opportunity offered by Malti Devi. Samar will then lash out at everyone and express how he doesn't want to become like his mother. He will question Anu's virtuous behaviour leaving everyone stunned. Anu will then vow to save Samar from Gurumaa's clutches.
ALSO READ: Anupamaa SHOCKING SPOILER: Samar DIES In Rupali Ganguly Starrer's New Promo? Here's What We Know
With the interesting upcoming plot twists and high-voltage drama, fans have been waiting with baited breath to know how the makers will take forward Anu and Anuj's love story. Will MaAn finally get their happily ever after or not?
Image Source: Instagram