Anupamaa SPOILER ALERT 24th July 2023: Samar And Dimpy Sign A Contract With Malti Devi, Leave Everyone In Shock
In the upcoming episodes of Anupamaa, Anu and Auj will visit the Shah family to extend their support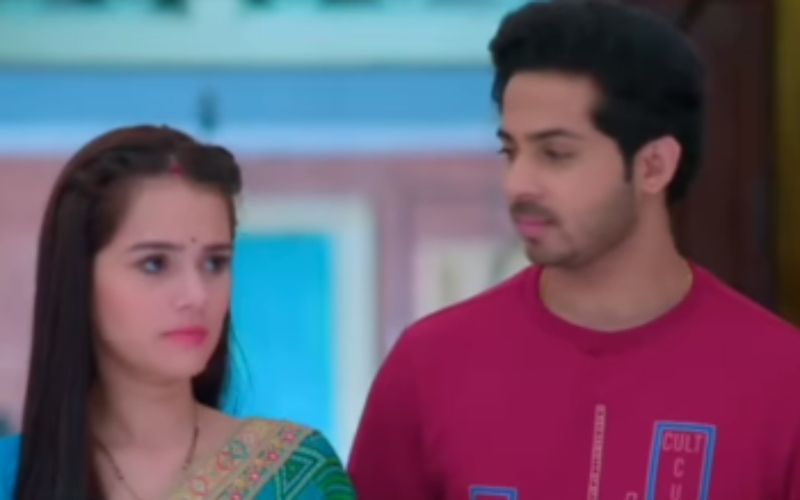 Starring Rupali Ganguly and Gaurav Khanna, Anupamaa is one of the most-watched shows on Star Plus and it always tops the BARC ratings. The high voltage drama in Rajan Shahi serial continues as Anu returns to the Kapadia mansion for her youngest, leaving behind her dreams of going to the US. In the previous episodes it was seen that Malti Devi continues her plans of taking revenge from Anu for betraying her trust.
Today's episode starts with a restless Vanraj talking to Leela and sharing his worries of Malti Devi coming for their family. Leela expresses how being friends or enemies with the extremely rich never does any good, which Anupamaa has done. She fears what kind of storm Malti is planning to bring in their life. The next morning Anuj makes tea for Anupamaa and the couple spends some quality time together. While Anu shares how she always bothers him, Anuj makes her understand that she can never trouble him. Anuj further goes on to state that he will be visiting the Shah family soon.
ALSO READ: Anupamaa SHOCKING SPOILER: Samar DIES In Rupali Ganguly Starrer's New Promo? Here's What We Know
As Anu informs Dimpy that she is here to see the Shah, the latter gets a phone call. As Dimpy attends the calls, others express their concern of Malti Devi avenging them for what Anu has done. It is seen that Dimpy gets a call from Malti Devi, who asks her to visit her with Samar. Dimpy decides to be cautious as she dreams of Anupamaa slapping her. In the upcoming episode it will be seen that Samar and Dimpy will sign and contract with Malti Devi. The Shah's and Anu are left in deep shock after knowing what they have done.
With the interesting upcoming plot twists and high-voltage drama, fans have been waiting with baited breath to know how the makers will take forward Anu and Anuj's love story. Will MaAn finally get their happily ever after or not?