Anupamaa SPOILER 21st July 2023: Dimpy Taunts Samar As He Runs Into Financial Trouble, Will Their Marriage be Ruined?
In the upcoming episodes of Anupamaa, Dimpy and Samar will not be able to live with each other as the former will constantly taunt him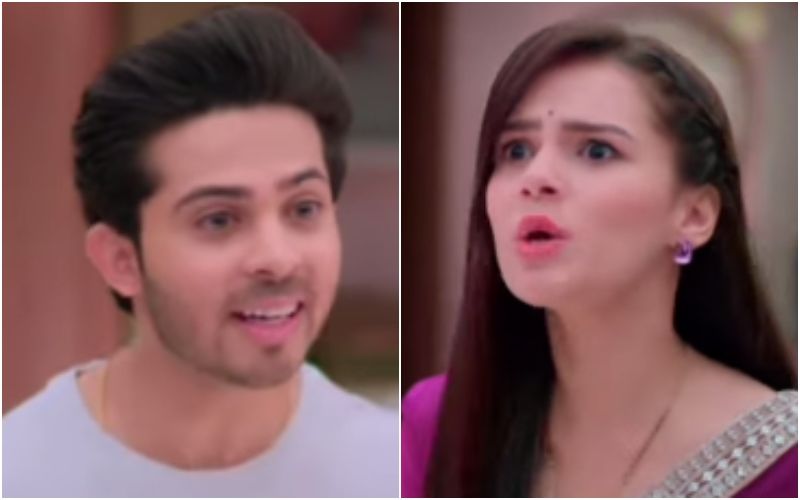 The high voltage drama in Rajan Shahi's Anupamaa continues as Malti Devi promises to ruin Anu's life completely for betraying her trust and breaking their teacher student bond. Starring Rupali Ganguly and Gaurav Khanna, the show is one of the most-watched shows on Star Plus and it often tops the BARC ratings. The current plot focuses on Malti Devi being hell-bent on ruining Anu's life.
In the previous episode it was seen that Dimpy faces the wrath of the Shah family for giving a statement against Anupamaa in the media. Everyone asks Samar to handle her and make sure she knows what it's like to stay in a joint family. While Dimpy stands ager ground and expresses that she has done nothing wrong, listening to his family puts Samar in a dilemma. In the upcoming episodes it will be seen that Malti Devi will get Anu and Samar's dance academy sealed.
ALSO READ: Anupamaa SPOILER ALERT 20th July 2023: Malti Devi Seals Anu's Dance Academy, Starts Planning Her Revenge
The officials will seal Anupamaa Dance Academy, stating that without a license their business is illegal. This will lead to Samar facing a lot of financial losses. Dimpy, who refuses to adjust with the Shahs and causes unnecessary dramas, will start taunting her husband for being a bad businessman. She will tell him how he is just an emotional fool. This will strain their relationship even more. Things between the couple will go from bad to worse as they won't be able to live with each other under one roof making Baa's worst fear come true.
ALSO READ: Anupamaa SPOILER 19th July 2023: Malti Devi Asks Anu To Dance On An Item Song; Dimpy Gives An Interview Against Her Mother-In-Law
In the upcoming episode it will be seen that Malti Devi will ask Anupamaa to dance on a Bollywood item song in a way to demean her. However, Anu will ace the test as she performs a classical dance on 'Sheila Ki Jawaani' leaving Gurumaa furious. With the interesting upcoming plot twists and high-voltage drama, fans have been waiting with baited breath to know how the makers will take forward Anu and Anuj's love story. Will MaAn finally get their happily ever after or not?
Image Source: Instagram