Shakira To Face Second Investigation Into Alleged Tax Fraud In Spain? Singer Likely To Face Trial For Falling To Pay 14.5 Million Euros-REPORTS
Shakira's public relations firm has issued a statement in Spanish claiming that the artist had 'always acted in concordance with the law and on the advice of her financial advisers'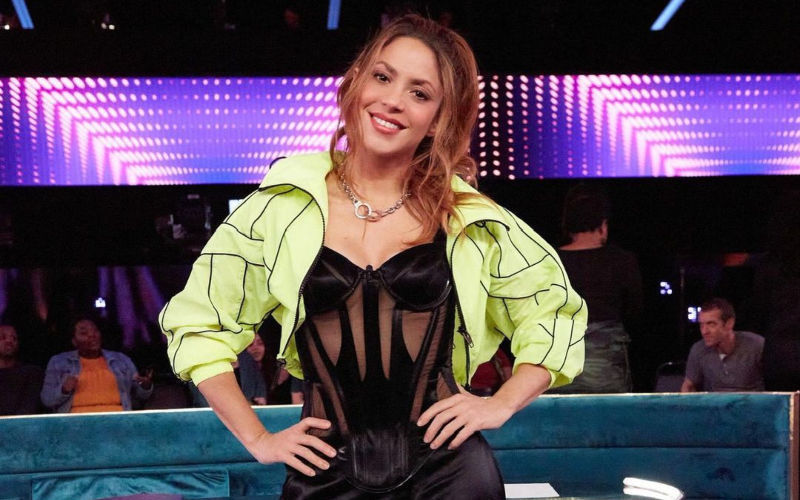 Shakira has been facing more trouble from Spain's tax office after a Barcelona court on Thursday said that it had to agree to open an investigation into a second case of alleged tax fraud by the Colombian singer.

However, she has denied any wrongdoing.
Meanwhile, a Spanish judge has agreed with state prosecutors to probe two possible cases of tax fraud by Shakira from 2018.
Shakira's public relations firm, Llorente y Cuenca, has issued a statement in Spanish claiming that the artist had "always acted in concordance with the law and on the advice of her financial advisers."
"As has been stated on numerous occasions, Shakira defends having always acted in compliance with the law and under the guidance of the best tax experts," her public relations stated on Thursday.
"The singer's legal team will not make any comments until the notification reaches them through the official and legally established channels. As it is publicly known, and as the Spanish Treasury was officially notified, Shakira is now living in Miami, so she must be notified personally at her new address, in strict accordance with the provisions of the Law."
The firm has also said that Shakira, who is currently living in Miami, is yet to receive notification of the second probe. "(Shakira) is now focused on her artistic career in Miami and is calm and confident that she will receive a favourable resolution of her fiscal issues," the firm said.
Shakira, who was born as Shakira Isabel Mebarak Ripoll, has been linked to Spain since she started dating the now-retired football star Gerard Pique.
Spanish officials have cracked down on several soccer stars like Lionel Messi and Cristiano Ronaldo over the past decade for not paying their full due in taxes.
Image Source: Instagram