Yeh Rishta Kya Kehlata Hai SPOILER 21st July 2023: Akshara-Abhinav Learn About Abhir's Bad Attitude And Failing Exams From The School Principal
In the upcoming episode of Yeh Rishta Kya Kehlata Hai, Akshara and Abhinav reach Abhir's school where the principal informs them about his changed behaviour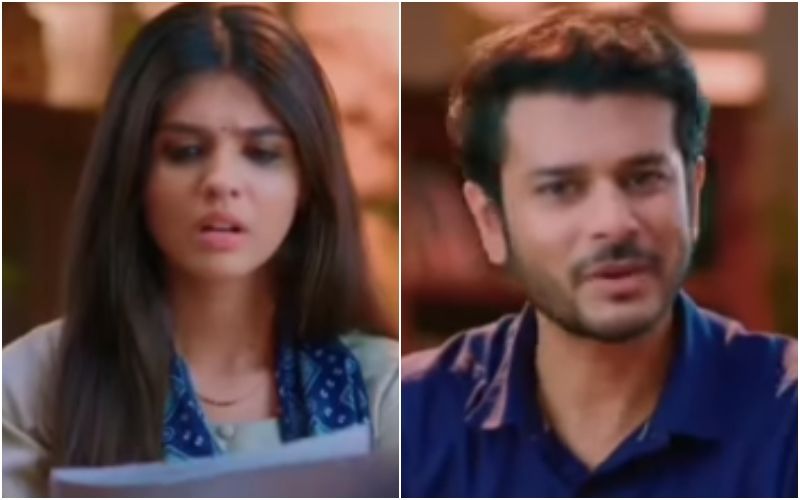 Over the past 15 years, Star Plus' show Yeh Rishta Kya Kehlata Hai has enjoyed a huge fanbase. Currently starring Pranali Rathore, Harshad Chopra, Shreyansh Kaurav and Jai Soni, the show is one of the few that often top the BARC ratings because of its high voltage drama. The current plot of the show has left the viewers divided as it shows Manjiri being hell bent on separating Abhir from Akshara and Abhinav after Abhimanyu wins his custody case.
In the past episodes it was seen that Shivu tries to annoy Abhir and gets hurt in the process. This creates friction between Abhimanyu and Parth as they discuss each other's parenting skills. Now in today's episode, as Akshara is about to leave for her first day at her job, she receives a call from Abhir's school principal. She drops everything and rushes to the school with Abhinav in tow. During the meeting the school principal makes them aware of his changed behaviour, bad attitude and him getting zero marks in a test.
ALSO READ: Yeh Rishta Kya Kehlata Hai SPOILER ALERT 20th July 2023: Abhimanyu Stops Parth From Slapping Abhir For Hurting Shivu
The principal makes them aware that while this happens to kids that come from broken families, if Abhir doesn't improve he might not get an admission in any of the other schools in their state. This leaves Abhinav and Akshara shocked as they cannot comprehend how their smart and innocent kid can act out so much. In a fit of rage Akshara will march to the Birla house, to know what is going on. She will get emotional after meeting Shivu, however, will get shock when he reveals that he got hurt because of Abhir. It will be interesting to see how Akshara confronts Manjiri and Abhimanyu for spoiling Abhir.
ALSO READ: Yeh Rishta Kya Kehlata Hai SPOILER 19th July 2023: Akshara And Abhimanyu Get Into A Fight After Abhir Doesn't Reach Goenka House
In the upcoming episodes it will be seen that Manjiri will completely take away Akshara and Abhinav's right to meet Abhir. With Akshara gearing up to take back Abhir custody by becoming a lawyer, it will be interesting to see how the future episodes pan out. Will Manjiri successfully separate Abhir from his parents? Will Abhimanyu finally notice his mother's manipulative ways? Will Abhir ever get the chance to meet his parents? Fans have been eagerly waiting to know how the show proceeds further.
Image Source: Instagram