Yeh Rishta Kya Kehlata Hai SPOILER ALERT 20th July 2023: Abhimanyu Stops Parth From Slapping Abhir For Hurting Shivu
In the upcoming episode of Yeh Rishta Kya Kehlata Hai, Manjiri and Mahima will be seen questioning each other's upbringing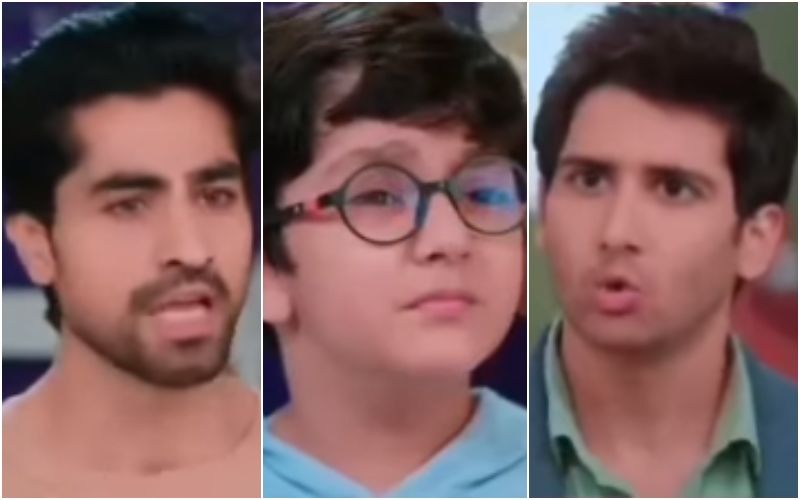 Produced by Rajan Shahi, Star Plus' show Yeh Rishta Kya Kehlata Hai has been running successfully for almost 15 years now. Starring Pranali Rathore, Harshad Chopra, Shreyansh Kaurav, Jai Soni and many more in pivotal roles, the show is one of the most-watched shows on Star Plus. In the previous episodes it was seen that Abhimanyu and Akshara get into a fight when Manjiri fails to drop Abhir off at the Goenka house, so that he can spend time with his parents.
In today's episode Akshara and Abhimanyu will get sad after recalling their fight. Akshara will apologise to him though a text, which Abhimanyu will ignore. Abhimanyu along with Parth and Anand try to locate Manjiri, Mahima, Abhir, Ruhi and Shivu. When they return Ruhi and Shivu run to their mothers which makes Abhir sad. Noticing this Abhimanyu apologises to Abhir, who runs to his room. Recalling Akshara's claims of Manjiri deliberately keeping Abhir away from her, Abhimanyu questions his mother.
ALSO READ: Yeh Rishta Kya Kehlata Hai SPOILER 19th July 2023: Akshara And Abhimanyu Get Into A Fight After Abhir Doesn't Reach Goenka House
With Akshara gearing up to take back Abhir custody by becoming a lawyer, it will be interesting to see how the future episodes pan out. Will Manjiri successfully separate Abhir from his parents? Will Abhimanyu finally notice his mother's manipulative ways? Will Abhir ever get the chance to meet his parents? Fans have been eagerly waiting to know how the show proceeds further.
image Source: Instagram