Yeh Rishta Kya Kehlata Hai SPOILER ALERT 18th July 2023: Akshara-Abhinav Excitedly Prepare For Their Day Out With Abhir; Manjiri Expresses Her Concerns
In the upcoming episodes of Yeh Rishta Kya Kehlata Hai, Manjiri will express her concerns of Abhir spending more and more time with Akshara and Abhinav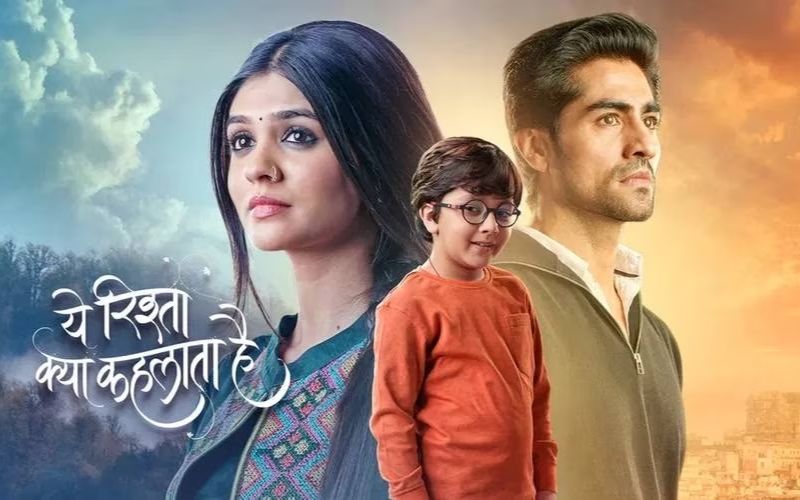 Over the past 15 years, Star Plus' show Yeh Rishta Kya Kehlata Hai has enjoyed a huge fanbase. Currently starring Pranali Rathore, Harshad Chopra, Shreyansh Kaurav and Jai Soni, the show is one of the few that often top the BARC ratings because of its high voltage drama. The current plot of the show has left the viewers divided as it shows Abhir being separated from Akshara and Abhinav after Abhimanyu wins his custody case.
In the previous episode it was seen that Mahima hosts a huge welcome party after her grandson, Parth and Shefali's son, Shivu returns to the Birla house. While playing a game with their friends, it is revealed that Abhir has two fathers. This prompts Shivu and the other kids to start bullying him. In a fit of rage, Abhir leaves from there. In today's episode it will be seen that Mahima gathers everyone to cut Shivu's cake, however everyone is left in shock to see that the cake has been destroyed.
ALSO READ: Yeh Rishta Kya Kehlata Hai SPOILER ALERT 17th July 2023: Abhir Gets Bullied By Shivu And His Friends For Having Two Fathers
The next day, Abhir, Akshara and Abhinav will be excitedly getting ready to spend the day together. Upon knowing that Abhir will be spending time with them, Manjiri will express her concerns and insecurity. Abhimanyu will explain to his mother that Akshara and Abhinave are Abhir's parents and they have an equal right to him. Aarohi informs Abhimanyu that they have an emergency at the hospital which leaves him worried as he was supposed to drop off Abhir to the Goenka mansion.
Manjiri reassures him that she will drop Abhir off and then will take Ruhi and Shivu on an outing. It will be interesting to see how the future episodes pan out.
Image Source: Instagram