Yeh Rishta Kya Kehlata Hai SPOILER ALERT 17th July 2023: Abhir Gets Bullied By Shivu And His Friends For Having Two Fathers
In the upcoming episode of Yeh Rishta Kya Kehlata Hai, Shefali and Parth's son Shivu will be seen returning to the Birla house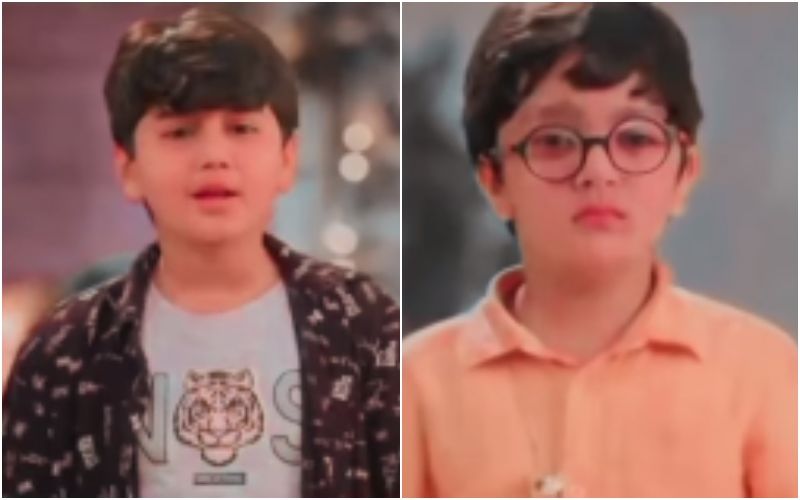 Produced by Rajan Shahi, Star Plus' show Yeh Rishta Kya Kehlata Hai has been running successfully for almost 15 years now. Starring Pranali Rathore, Harshad Chopra, Shreyansh Kaurav, Jai Soni and many more in pivotal roles, the show is one of the most-watched shows on Star Plus. The current track of the show has left the fans divided. Celebrations are in order at the Goenka family as Akshara clears her bar exams. As everyone is busy celebrating Abhimanyu, Aarohi, Ruhi and Abhir reach the Goenka mansion to celebrate Akashara's success.
As Manjiri is worried about Abhir bonding with Akshara, the latter asks her son if he is still angry with her. Abhir requests her to tell the judge to let him meet her everyday as she is a lawyer now. To pacify him, Akshara tells Abhir that they will be spending the weekend together. Abhimanyu interrupts them by reminding everyone that Abhir and Ruhi have school in the morning. At the Birla house, Manjiri breathes a sigh of relief after noticing that Abhir has returned home with Abhimanyu. On the other hand, Akshara and Abhinav will start making a list of things they will be doing with Abhir when he comes over.
ALSO READ: Yeh Rishta Kya Kehlata Hai SPOILER ALERT 15th July 2023: Abhir Slams Manjiri For Scolding Akshara, Abhimanyu Notices His Son Silently Crying
In the upcoming episode it will be seen that Akshara will inform Abhimanyu that Abhir hasn't reached her yet, which leaves the doctor shocked. With Akshara gearing up to take back Abhir custody, and the kid going missing, it will be interesting to see how the future episodes pan out.
Image Source: Instagram