Bade Achhe Lagte Hain 3 SPOILER ALERT 20th July 2023: The Kapoor Family Returns To Mumbai For Ram's Father's Anniversary, Shreya-Kriti Plan To Ruin Priya
In the upcoming episodes of Bade Achhe Lagte Hain 3, Shreya and Kriti will plan to show Shalini how Priya is not a good daughter-in-law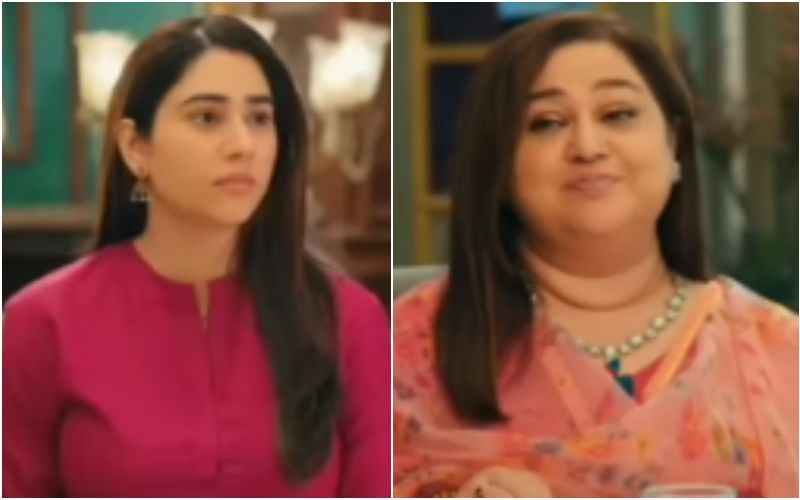 Sony TV's Bade Achhe Lagte Hain 3 has been gaining a huge fan following ever since it was released a few months back. Fans have been going gaga over the new plot and Disha Parmar-Nakuul Mehta's on-screen chemistry and Ram and Priya. The newly married couple has started to bond with each other despite getting into small arguments. In the previous episodes it was seen that Shalini plans a surprise honeymoon for Ram and Priya. However Kriti reached there because of Shreya and ruins their plans.
Shreya and Kriti sulk knowing that their plans of keeping Ram and Priya apart are failing. It will be seen that Priya will help Shalini make all the arrangements for Ram's father's anniversary pooja. Shalini will make sure to tell Priya to return from the clinic early, which Shreya overhears. As Shreya is busy smirking all by herself, Shivani begins to wonder what her daughter is cooking. Shreya and Kriti will then plan something to show Shalini how Priya is not a good daughter-in-law.
ALSO READ: Bade Achhe Lagte Hain 3 SPOILER ALERT 18th July 2023: Ram's Family Plans To Kill Shalini; Will Priya Be Able To Save Her?
With Shalini receiving the news of her having limited time to live, it will be interesting to see how Priya will handle Ram. Fans are eagerly waiting to see Ram and Priya's love story unfold now that they are married. Fans will surely be in for a treat to watch their favourite RaYa, recreate magic on the small screen with their amazing chemistry.