Shakira SLAMS Ex-Partner Gerad Piqué And His Clara Marti! Singer Feels She Needs To Be 'Stronger Than A Lioness': 'I Have Two Children Who Depend On Me'
Shakira lambasted her ex-partner and his 23-year-old love interest and said that there's a "place in hell reserved for women who don't support other women"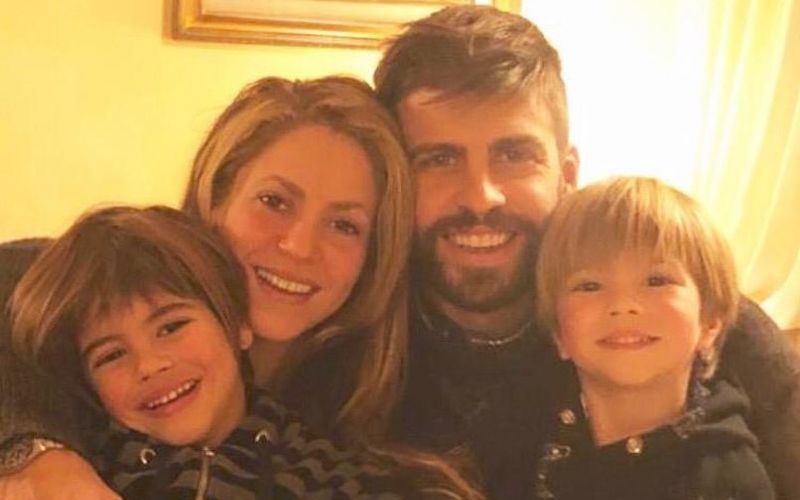 Colombian singer Shakira hit a setback on a personal front after her split with footballer Gerard Pique. She released a series of diss tracks and took indirect digs as the Barcelona player was accused of cheating on the singer with his new girlfriend Clara Chia Marti, the world wanted to know what led to the downfall of their relationship. Now, the singer has opened up about the ongoing feud with her ex-partner Gerard Pique.

She also pointed out that she used to be "emotionally dependent" on men but after "experiencing a painful loss, of accepting it, of tolerating a frustration, of understanding that life doesn't always bring us what we want," now she has become "more confidence" in herself.
Shakira and Gerard separated in June 2022 last year after she accused him of infidelity. The couple had been together for 11-years and they are parents to two sons, Milan, 9, and Sasha, 7.
Last month, Gerard made his relationship with his new girlfriend Clara Instagram official. She addressed the former footballer's relationship with Clara and said, "There is a place in hell reserved for women who don't support other women," reported Daily Mail.
She added: "I bought that story, that a woman needed a man to complete herself. I also had that dream of a family where the children had a mum and dad under the same roof. You don't achieve all your dreams in life but life has a way of compensating you and I think life has certainly done it with me with the marvellous two children I have who fill me with love every day. I've always been emotionally quite dependant on men, I've fallen in love with love, and I think I've been able to understand that story from another perspective and today I am sufficient on my own."
She was quoted as saying by Daily Mail: "'Now paradoxically, I feel complete because I depend on myself and I have two children who depend on me and that means I have to be stronger than a lioness. That strength comes out of experiencing a painful loss, of accepting it, of tolerating a frustration, of understanding that life doesn't always bring us what we want. There are dreams that are broken and you have to pick up the little pieces from the ground and put yourself together again, and also be an example to my children… Now I've got more confidence in myself. I didn't know I could end up being strong. I always thought I was more fragile. It's true that I've got a bit of everything but you have to have faith."
Image Source: Instagram