Anupamaa SPOILER ALERT 20th July 2023: Malti Devi Seals Anu's Dance Academy, Starts Planning Her Revenge
In the upcoming episodes of Anupamaa, Malti Devi will start plotting her revenge against Anu for betraying her trust and their bond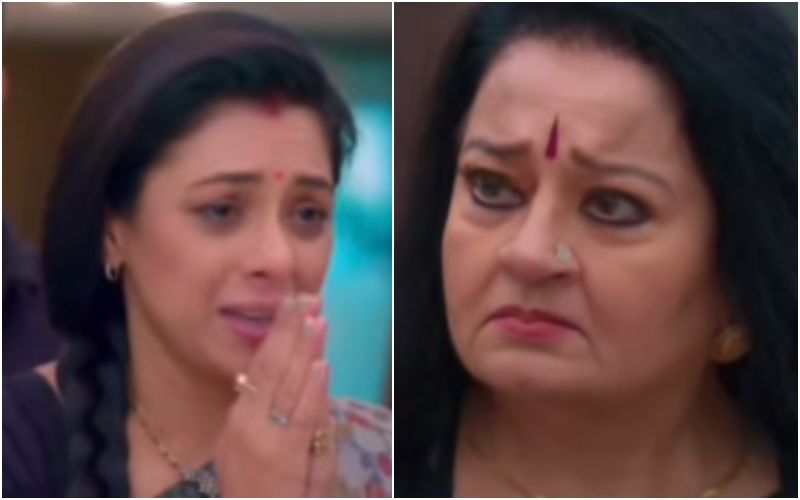 Starring Rupali Ganguly and Gaurav Khanna, Anupamaa is one of the most-watched shows on Star Plus and it always tops the BARC ratings. The high voltage drama in Rajan Shahi serial continues as Anu returns to the Kapadia mansion for her youngest, leaving behind her dreams of going to the US. In the previous episodes it was seen that Anu returns to Kapadia mansion. As she settles in Malti Devi lashes out at her and promises to completely ruin her life.
On the other hand, Dimpy will start creating trouble in the Shah family. She will give a comment against Anupamaa to a newspaper. This will lead to her being called out by the Shah family for her disrespectful behaviour. They will school her and tell Samar how she is not a suitable daughter-in-law for their family. Noticing how much Dimpy is causing his family problems, Samar will be left in a dilemma. Even Anupamaa will come across the newspaper with her article, which will leave her shocked.
ALSO READ: Anupamaa SPOILER ALERT 18th July 2023: Anu Twists Adhik's Hand After Witnessing Him Manhandling Pakhi; Gets Furious On Barkha
With the interesting upcoming plot twists and high-voltage drama, fans have been waiting with baited breath to know how the makers will take forward Anu and Anuj's love story. Will MaAn finally get their happily ever after or not?
Image Source: Instagram