Anupamaa SPOILER ALERT 17th June 2023: Dimple Asks Pakhi To Leave The Shah House After They Get In A Fight; Anu-Anuj Head For A Divorce?
The upcoming episode of Anupamaa, Dimple will be seen crossing the boundaries by taunting Pakhi and Paritosh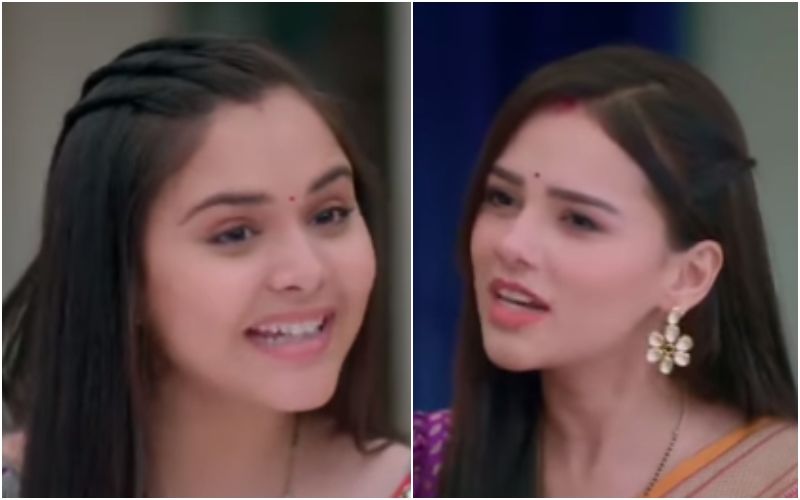 Starring Rupali Ganguly, Sudhanshu Pandey and Gaurav Khanna among many others, Anupamaa has been ruling the Indian television space ever since it first started airing. With Samar and Dimpy's wedding successfully completed, the Shah and Kapadia families will be going back to their normal lives in the upcoming episodes. In the last episode it was seen how upon learning that Anuj has gone to cheer for Anu at the press conference, Maya too reaches the venue and creates a big drama.
On the other hand, Malti Devi will be left furious after Maya vandalises the venue. She will reprimand Anupamaa and tell her that she had emotionally and financially invested a lot in her, which shouldn't go to vain. Anu makes up her minds and promises that no matter how many hurdles she has to face, she will not back out from going to America and handle her Gurumaa's dance academy.
Fans have been wanting to know how the makers plan on taking Anu and Anuj's love story ahead. Will Anupamaa go and settle in the US alone or will Anuj follow her and become her pillar of support again are some of the burning questions the audience is eagerly waiting for.
Image Source: Instagram