Anupamaa SPOILER ALERT 9th June 2023: Drunk Paritosh To Molest Kinjal For Wanting A Divorce; Malti Devi Tells Anu To Not Let Anuj Be A Hurdle
The upcoming episodes of Anupamaa have a lot of high-voltage drama in store for the audience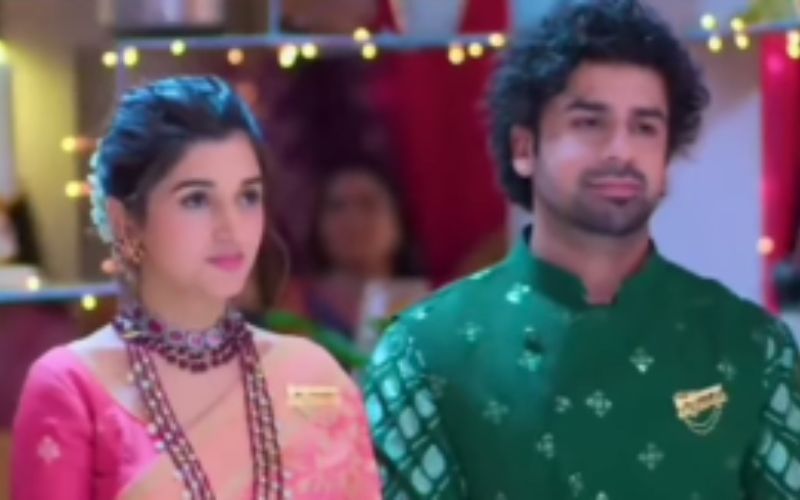 Anupamaa is one of the most loved shows watched by the audience on Star Plus. The show stars Rupali Ganguly, Sudhanshu Pandey, Chhavi Pandey and Gaurav Khanna amongst many others. Ever since it started airing, the show has always topped the BARC ratings. The ongoing plots and storyline often become a topic of discussion on social media too. Currently, the show is focusing on Samar and Dimpy's wedding. As they successfully tie the knot with the blessings of their elders, Malti Devi makes her entry and comes face-to-face with Anuj for the first time.
Frustrated with this, he will leave the house and go get drunk. Upon his return, in a fit of rage he will enter his room and try to force himself on Kinjal. Having gone through the traumatic experience of being molested by her husband, Kinjal will call her mother Rakhi Dave, who will get Paritosh arrested for torturing her daughter. Kinjal might finally be able to officially separate from Paritosh and live a normal life. It will be a waiting game to see how Rakhi's entry on the show shapes the upcoming plot.
ALSO READ: Anupamaa SPOILER 7th June 2023: Nakul Gets Jealous As Malti Devi Handsover Her USA Dance Academy Responsibility To Anu
After Kinjal's departure from the Shah house, Dimpy will take charge of the entire family. She will turn bossy and misbehave with the family members. From mocking Vanraj and Kavya's pregnancy to taunting and badmouthing Baa, Paritosh, Bapuji, Kinjal and even Pakhi, it will certainly be interesting to see how Anupamaa will deal with her youngest daughter-in-law.
In the upcoming episode, it will also be seen that Malti Devi will advise Anupamaa to not let Anuj become a hurdle in her life as she is about to achieve her dreams. Will Anupamaa go and settle in the US alone or will Anuj follow her and become her pillar of support again are some of the burning questions the audience is eagerly waiting for.