Anupamaa SPOILER ALERT: A Shocked Kavya Loses Her Calm After Vanraj Confesses He Still Feels Attached To Anupamaa
In the upcoming episode, Vanraj leaves Kavya shocked after he admits he still feels attached to his ex wife Anupamaa!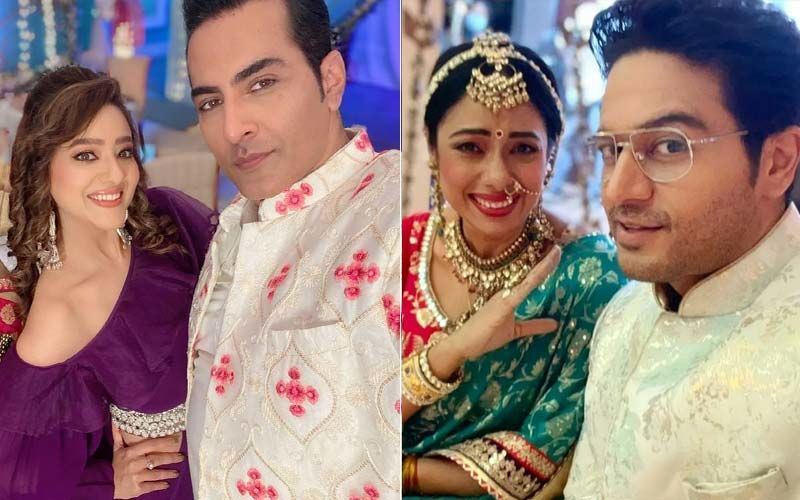 In yesterday's episode of Anupamaa, we saw that Anupamaa took her first flight with Anuj Kapadia to Mumbai to attend a business meeting. The episode focussed on her emotions that she undergoes while sitting on a flight for the first time. We also saw how Anuj, who is her childhood crush, made her feel comfortable during the flight. Anuj and Anupamaa's cute banter in the flight was surely one of the main highlights of yesterday's episode. However, in the upcoming episode, the viewers will get to see a high voltage drama and Vanraj confessing his feelings for Anupamaa.
Anupamaa asks Anuj to take a few pictures of her and she sends it to Babuji. Later, when the plane takes off Anupamaa gets teary-eyed, but she soon bursts into a laughter seeing Anuj all scared. However, she consoles him and calms him down by reciting Hanuman Chalisa.
On the other hand, in the Shah house, Vanraj and Kavya have a conversation where he admits that he still has an attachment with Anupamaa. Kavya questions Vanraj on his feelings for Anupamaa and asks him if he still has any feelings for her. Vanraj then tells Kavya that he doesn't want to taunt Anupamaa, he doesn't want to feel jealous of Anuj, but he still does. He even apologises to Kavya for saying that he still feels attached to Anupamaa.
On hearing this, a shocked Kavya says that she hopes it doesn't become anything more than an attachment. She warns him saying that till its attachment she can bear it, but if it crosses to something else, she won't be able to take it.

Image Source: Instagram/ starplus/PR