Anupamaa SPOILER ALERT': Anu Is Shocked Seeing Malvika's Photographer At Anuj's Place, What Will He Do?
Anupamaa Spoiler alert: Will Anuj inform Anupamaa about Malvika?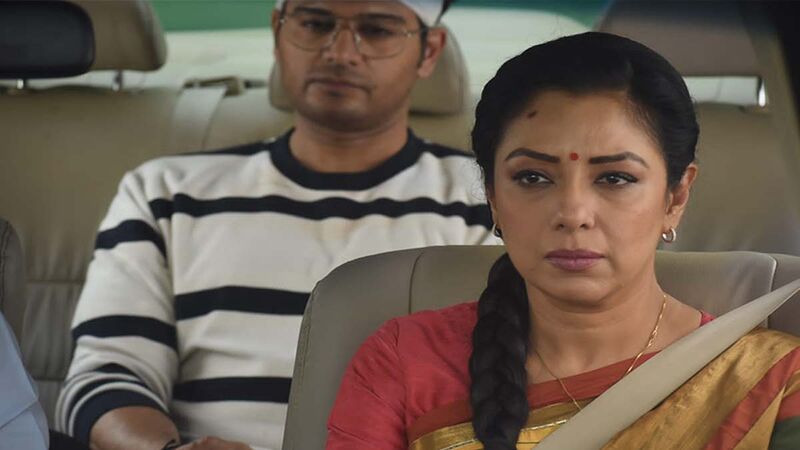 Following a dhamakedaar Mahaepisode on the weekend, Rajan and Deepa Shahi's TV show Anupamaa, will begin this new week on a high note. After Anuj confesses his feeling to Anupamaa, he is unfortunately attacked by goons, and is severely injured. Now it is Anupamaa's turn to confess her feelings, while she tries, but chooses to remain silent. Anuj who is about to slip into coma is saved, the doctor informs him, it is all because of Anupamaa's prayers.
On the other hand, Kavya hears Vanraj having a conversation with Malvika, he adds Malvika is his girlfriend. But before Kavya reacts to it he clarifies it was a joke. He also informs her that she should not worry about Anupamaa as he has moved on. Kinjal and Paritosh apologise to each other for whatever happened between them and promise to start on a fresh note. Anuj who is now saved is all set to be discharged from the hospital. Vanraj goes to pick Anupamaa and Vanraj.
On his way, he keeps on teasing Anupamaa addressing Anuj being her special friend. As they reach home, GK asks Anupamaa to perform a puja to ward off evil from Anuj. They take him to the puja room. Bapuja asks Anupamaa to stay back with GK to take care of Anuj. But Anuj feels this will make Anupamaa uncomfortable, hence, Paritosh adds if he can also stay there with them.
As Anupamaa is on her way to Anuj's house, she is thinking to inform Anuj that she is ready to think about them. But as soon as she enters Anuj's place she sees a photograph of Malvika and is left shocked. Will Anuj inform Anupamaa about Malvika?
Image Source:PR