Anupamaa SPOILER ALERT: Anu Tells Bapuji About Anuj's Proposal, He Is Happy And Asks Her To Say Yes
Anupamaa: Anu tells Bapuji about Anuj's proposal and he's happy to hear it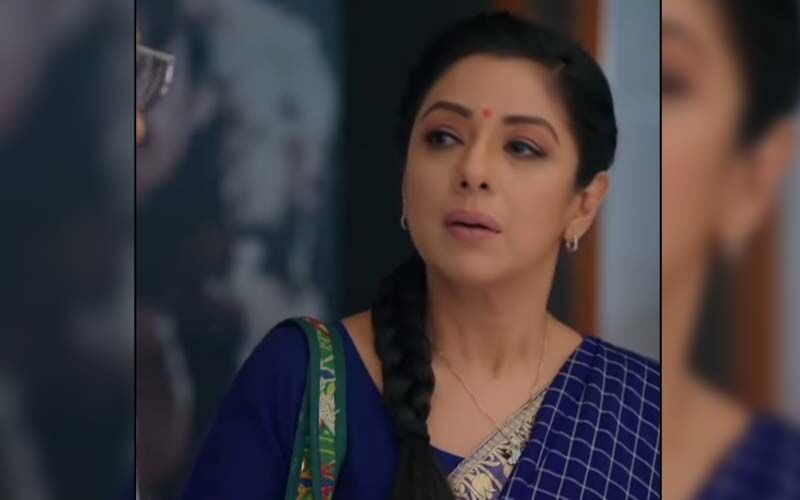 Anupamaa starring Rupali Ganguly, Sudhanshu Pandey, madalsa Sharma and Gaurav Khanna is high on drama and entertainment. The latest episode began with Anuj and Anu entering the dance academy while he was humming 'Mujhse shaadi karogi'. Samar then shows them the website that he got made for the academy and tells them that they are ready to launch it on Anu's birthday. Anu is surprised to see Samar taking so much responsibility and gives him a kiss on his forehead.
Anuj tells Anu that Samar will be fine in a few days. Anu then tells him that she feels Samar has matured before time because of all that he has seen in the family.
At the Shah abode, Vanraj is worried that clients are not ready to do business with them as Anuj is not a part of the business anymore. Just then Bapuji comes home with a lot of things and when asked he tells everyone that it's for Anupamaa's birthday. Vanraj taunts him that given the circumstances Anuj won't be able to throw a party for Anu. Bapuji hits back saying a king will always be a king no matter where he is. ALSO READ:
Anupamaa SPOILER ALERT: Anuj Turns Romantic, Anu Is In Tears As He Adorably Proposes Her For Marriage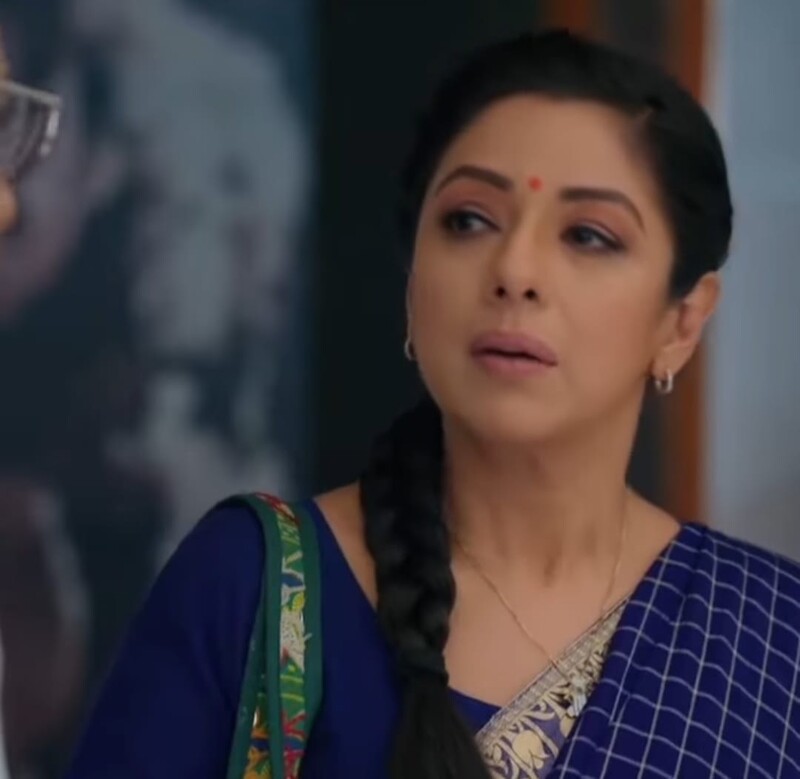 Anuj meets GK, who has brought food for him. He tells him that he has proposed to Anu for marriage and GK is happy to hear it. On the other hand, Anu also tells Bapuji that Anuj has proposed to her and he asks her to say yes. Anu is worried what if the things that happened in the past affect her decisions in the new relationship. Bapuji explains to her that though this will be her second marriage, it will be Anuj's first and he deserves a perfect life. He asks her to go ahead and will always support her.
After a while, Anuj and Anu get some messages and are shocked to see the news. She tells Anuj that it is wrong that Anuj was fired from Kapadia empire. Anuj doubts Vanraj is the person behind this.
On the other hand, Malvika asks Vanraj if he has given out the news. He says that he was thinking it might be her. He also tells her that it must be Anuj and Anu playing the victim card and showing how bad sister Malvika is. Right then, Anu enters and slams Vanraj for the things he said.
In the upcoming episodes, we will see that Anu tells Vanraj that he is worried how Anu and Anuj are still working, how they are still so determined. She tells him that he should be thankful that she hasn't stopped to his level yet. Vanraj tells the security to throw her out. Anu tells him that they won't even touch her because she is Anuj's Anupamaa and they respect him a lot. Now, it will be interesting to see how Vanraj will react to this.
Produced by Rajan Shahi and his mother Deepa Shahi under their banner Shahi Productions Pvt Ltd, Anupamaa also stars Aneri Vajani, Alpana Buch, Arvind Vaidya, Paras Kalnawat, Aashish Mehrotra, Muskan Bamne, Shekhar Shukla, Nidhi Shah, Anagha Bhosale and Tassmin Sheikh.
Image Source:PR