Anupamaa Spoiler Alert: Bapuji Wants Anupamaa To Marry Anuj Kapadia
While Baa is against Anupamaa's friendship with Anuj Kapadia, Bapuji wants her to marry him.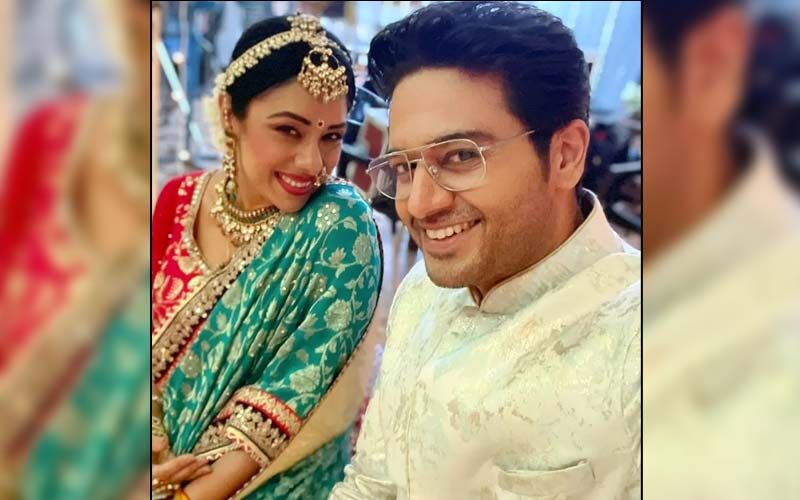 Anupamaa starring Rupali Ganguly, Sudhanshu Pandey, Madalsa Sharma, Gaurav Khanna among others is one of the most loved shows on TV. Given the amazing storyline and cast, Anupamaa keeps topping the TRP charts. The current track in the new episodes is leaving no stone unturned to keep the audiences hooked to their seats. In the latest episode, viewers saw Anupamaa taking a stand for Anuj after Baa insulted him and asked him to leave the Dandiya event.
Anupamaa went running behind Anuj and asked him to play Dandiya with her. Baa and others were shocked by Anupamaa's new avatar whereas Devika was beyond happy.
And now, Baa, who does not like Anupamaa's friendship with Anuj, will create more problems for her and she will not be happy with Anupamaa going against her words. However, Bapuji is of a different opinion. He will extend his support to her and will ask her to follow her heart for once in her life. Much to Anupamaa's surprise, Bapuji will ask Anuapmaa to marry Anuj as he is a good human being. But she will tell him that he is nothing but just a friend who stood by the Shah family during hard times. However, it will be interesting to see if Anupamaa will change her mind later or not. ALSO READ:
Anupamaa Spoiler Alert: Vanraj Gets Jealous Of Anuj And Samar's Growing Bond
Anupamaa also stars Alpana Buch, Paras Kalnawat, Jaswir Kaur, Muskan Bamne, Nidhi Shah, Tassnim Sheikh, Shekhar Shukla, Anagha Bhosale, and Aashish Mehrotra.
Image Source:Instagram/StarPlus/GauravKhanna