Anupamaa SPOILER ALERT: Kavya Lashes Out At Bapuji And Calls Him 'Tax-Chor'; Vanraj Defends His 'Dostana' With Anupama
Get ready to witness a high voltage drama in the upcoming episode of popular show Anupamaa .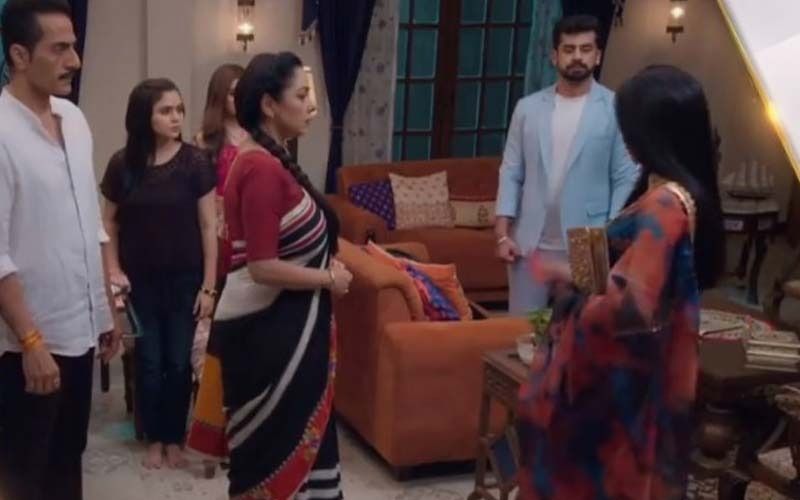 Anupamaa, starring Rupali Ganguly and Sudhanshu Pandey in the lead roles, has been winning hearts ever since its inception. The daily soap has been ruling the TRP charts owing to its hard-hitting story and interesting twists and turns. And, the show is now gearing up for a major twist. In the upcoming episode, the audience will see Kavya hurling insults at Babuji and calling him a tax chor. Also, Vanraj will be seen defending his Dostana with Anupama to Rakhi Dave.
Kavya gets to know that the Shah family has to pay a property tax of Rs 20 lakh in a month. Next follows the big drama. On learning the same, Kavya tells the whole family about the property tax notice and lashes out at Bapuji. She calls him careless and insults him branding him as 'tax-chor'. Vanraj asks Kavya to shut up.
Moreover, Rakhi Dave visits the Shah family and humiliates Vanraj for not having enough money and even calls Anupama's dance academy 'fatichar'. She also offers to help Vanraj but he refuses it and says that he will manage something with Anupama. Rakhi gets furious and raises questions on his 'Yaaraana' with ex-wife Anupama. Vanraj tells her that it is 'Dostana. 'Insecure' Kavya also did not like that Vanraj and Anupama would be working together to solve the issue.
Yesterday's episode has left viewers all excited and are curious to know how Anupama will save her dance academy and Vanraj's cafe.
Image Source: Instagram/starplus