Anupamaa SPOILER ALERT: Maya And Anuj's KISSING Video Goes Viral! Kavya Get's Close To Her Ex-Husband Again?
It seems like the upcoming episodes of Anupamaa will be jam-packed with drama as Anu and Vanraj will be seen fanning marital troubles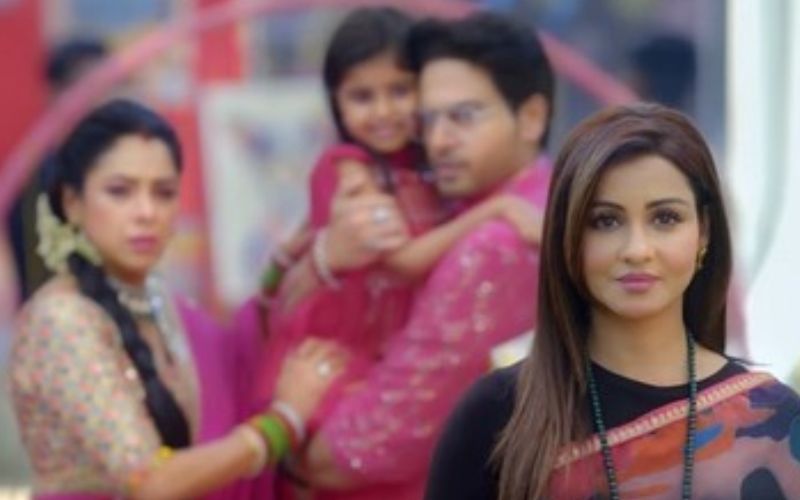 Anupamaa is currently one of the most loved serials on Indian television. The Rupali Ganguly and Gaurav Khanna starrer has kept the audience's interest with the unexpected turns in their storyline. Taking the drama up a notch, it seems like the makers will be creating havoc in the marital lives of Anu-Anuj and Vanraj-Kavya. Few episodes prior it was seen that during a talk with his ex-wife Vanraj, expressed his desires of still being together.
Getting sentimental, he reminisced about old times, their happy times where the former couple kept their entire family close to each other. He also proceeded to kiss her forehead. Well, Kavya overhears their conversation and gets furious. Reports suggest that she will be deciding to explore a relationship with her ex-husband Anirudh, as he has always been loyal towards her.
According to BollywoodLife, Kavya will reprimand Vanraj in front of the entire Shah household for stooping low and thinking of getting back with his ex Anupamaa. Kavya will be seen getting close with Anirudh during the same period. On the other hand, a video of Anuj and Maya hugging and kissing will go viral.
It will all happen after he rescues her from the hands of Sampat. Glad that she was saved in time, Choti Anu's biological mother will be seen hugging and kissing Anuj. Sampat will be seen making a video of the same and circulating it, leaving Anupamaa shocked. It will be interesting to see how makers plan on Anuj proving his innocence in the entire matter to his family and his wife.
It surely will be a waiting game for the audience to know if Maya and Sampat are an alliance and staged the whole thing, so she can get the custody of her biological daughter, be with Anuj and throw Anupamaa out of their lives.
Image Source: Twitter