Anupamaa SPOILER ALERT: Shah Family Celebrates Christmas With Great Zeal; GK-Bapuji Ask Anu To Agree To Marry Anuj
In the upcoming episode of Anupamaa, GK and Bapuji tell Anu that they want her to get married to Anuj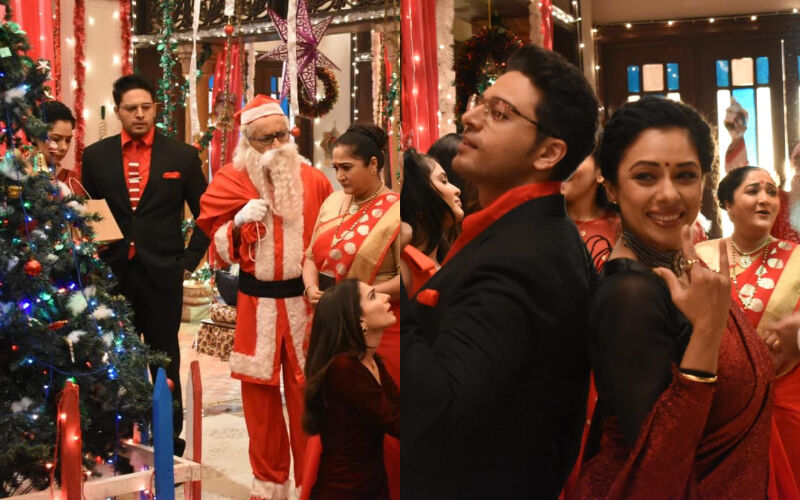 Malvika's entry in 'Anupamaa' has undoubtedly made the show a lot more interesting and engaging. In the upcoming episode, we will see that the Shah family, Malvika, and Anuj gather together to celebrate Christmas with great zeal. The episode starts with Kayav stopping Malvika from putting a star on top of the Christmas party, she does a drama of being angry but soon burst out laughing. Seeing her behaviour, Kavya calls her crazy, but Malvika doesn't mind.
Later, Malvika expresses her gratitude to Vanraj for getting her the place which she wanted for their restaurant. In the evening, the Shahs celebrate Christmas with great fervor and indulge in some fun activities. Both Bapuji and Mamaji come dressed as Santa. Much to their surprise GK too come dressed as Santa.
Later, when Anuj and Anupamaa come, Malvika informs them that they have won the best-dressed couple's award. Anu-Anuj also dance together at the party. Malvika then asks Bapuji to get Anuj and Anupamaa married but Bapuji tells her that it's not the right time to talk about this. Anupamaa tells Malvika that it's enough and she gets angry, but Anu manages to cheer her up.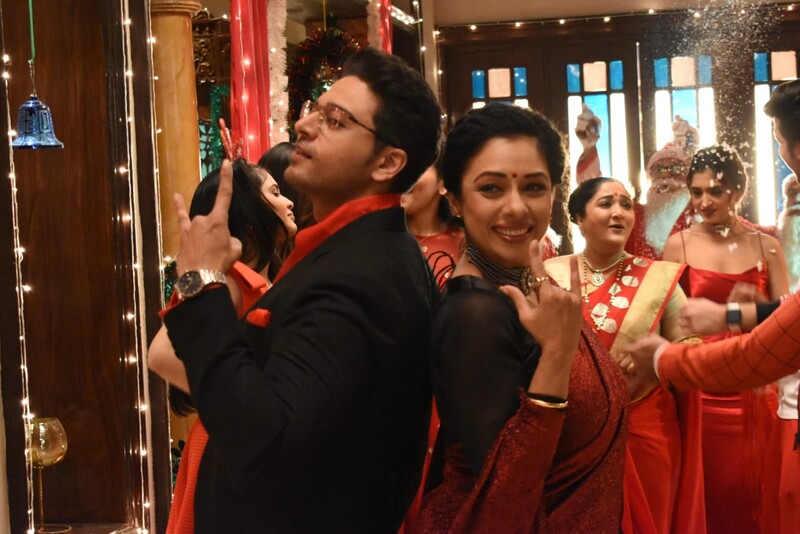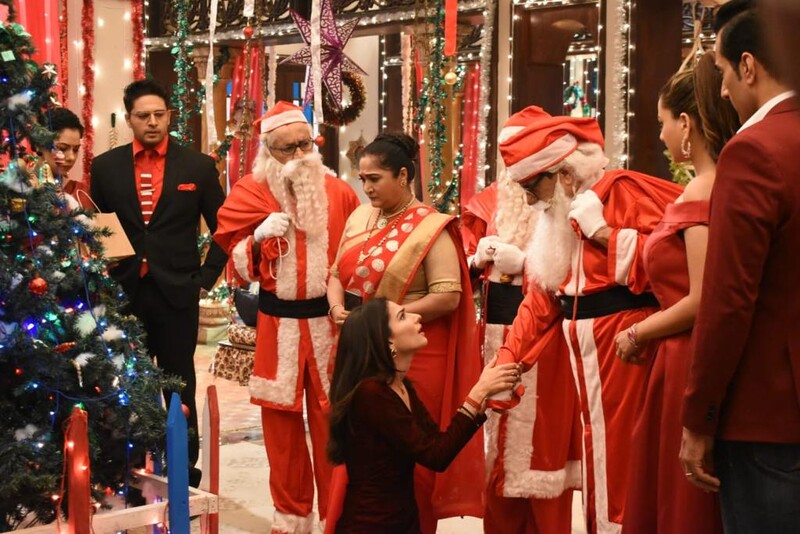 Image Source:PR