Anupamaa SPOILER ALERT: Shah Family To Celebrate Bhai Dooj; Will Festivities Lead To Another Big Drama?
In the upcoming episode of 'Anupamaa', the Shah family will gather together to celebrate Bhai Dooj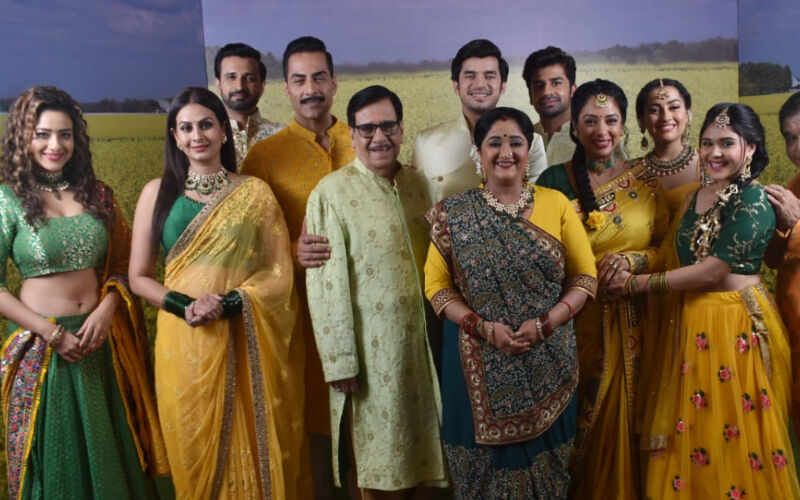 Rajan Shahi's popular show 'Anupamaa' has not just been ruling TRP charts but has also been winning the hearts of audiences. The show has managed to keep its viewers all hooked ever since it aired. In the latest episode, we saw that Baa falls sick and Anupamaa went to check on her. Later, Leela apologized to her and asked her to keep visiting the Shah house whenever she likes. We also saw Anupamaa has somewhat started falling for Anuj Kapadia after Bapuji advised her that she should accept Anuj's love and that they are made for each other.
Baa also asked Anupamaa that though Kavya has got the house papers signed in her name, she should not let her take the warehouse from her. Everyone in the family agreed with Baa and Anupamaa also got convinced. Later, before she was leaving, Anu lightened up the Diya in the temple. Seeing this, Kavya got angry and hurled insults at her. She told Anupamaa that she should not come to her house ever again otherwise she would put up a board saying "Dogs and Anupamaa not allowed".
Replying to her, Anupamaa said she is happy that she compared her with animals as it would have been embarrassing for her if she had compared her with herself. Anu then leaves from there and was seen thinking about Anuj. Just then, Vanraj came and poured his heart out to Anupamaa. He informed her that Kavya has lost his love because of what she did with his family. He also said that now he would become his old self for the sake of his family and become a winner from a loser. Anupamaa leaves, wishing him good luck.

Image Source: PR