Anupamaa SPOILER ALERT: Vanraj And Baa Irked With Anupamaa After Anuj Kapadia Offers Her Business Partnership
In the upcoming episode of Anupamaa, Vanraj and Baa will be seen asking Anupamaa to refuse Anuj Kapadia's business partnership proposal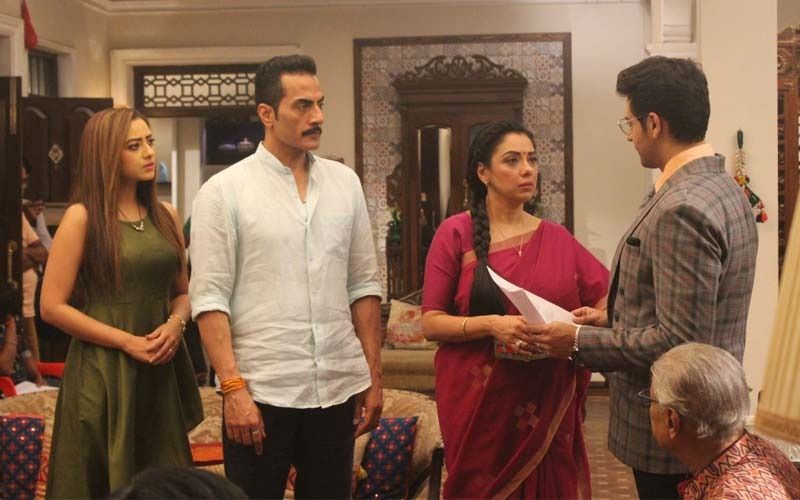 The new entry of Anuj Kapadia, played by Gaurav Khanna, in the popular show Anupamaa has spiced up things, bringing new twists and turns. In the latest episode, we saw that Anupamaa and Vanraj–Kavya have pitched their respective business ideas to businessman Anuj Kapadia, who is also Anupamaa's friend and lover from school time. While Vanraj –Kavya were hoping that their idea will be accepted, Anuj leaves everyone stunned saying that his team has decided to go ahead with Anupamaa's idea.
In the upcoming track, we will see that Vanraj–Kavya and even Baa are irked after Anuj Kapadia offers a business partnership to Anupamaa. Both Vanraj and Baa probably do not like the proposal and ask Anupamaa to refuse it. Anupamaa, on the other hand, was surprised to know that her idea was accepted over ex-husband Vanraj's.
However, she later gets upset when Baa forces her to refuse the offer. When Vanraj asks Anupamaa to say no to the deal, she reminds him that he is no longer her husband and therefore, he has no right to interfere in her decisions. At this point, Baa jumps in and asks Anupamaa to refuse the deal.
Later, Anupamaa tries to clear her mind by performing Tandav in her dance academy.
The forthcoming track will focus on Anupamaa's decision about Anuj Kapadia's business proposal. Soon after Anuj leaves, Vanraj then taunts Anupamaa that it's because she is Anuj's college crush that he offered the job to her. Anupamaa gets furious on hearing this and tells him to shut up. What follows next, is a massive argument between the two.

Needless to say, the forthcoming track in the show is surely going to keep the audiences on the edge of their seats.
Image Source: starplus PR