Bigg Boss OTT: Neha Bhasin And Prateek Sehajpal Say They'd Have Dated Each Other Had Things Been Different, But Agree To Maintain Distance
Nishant Bhat, in the latest episode of Bigg Boss OTT, questioned Pratik Sehajpal and Neha Bhasin about their feelings for each other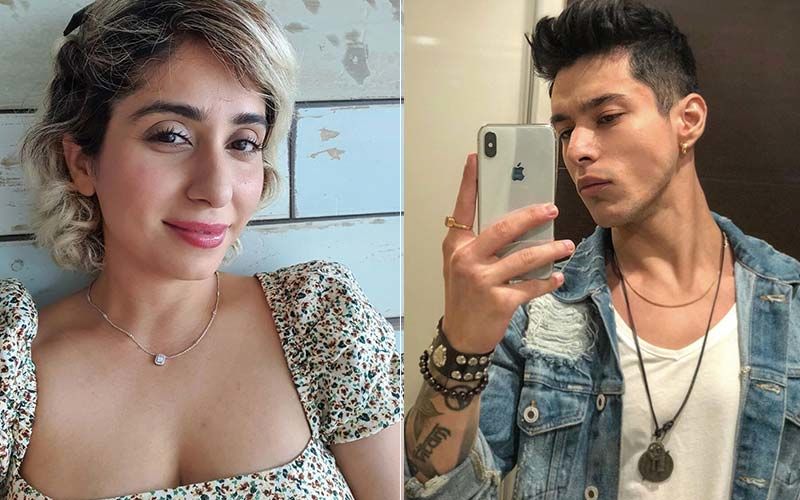 Bigg Boss OTT contestants Neha Bhasin and Pratik Sehajpal have caught the audience's attention with their bond in the last couple of days. A flurry of questions has erupted as everyone seems to be confused about the relationship they share. The latest episode saw both of their sisters indirectly as well as directly pointing out and warning the two to maintain distance.
For the uninitiated, Pratik Sehajpal was overwhelmed upon seeing his sister Prerna enter the Bigg Boss house as she came to motivate him and also brought a message for him. She instructed Pratik to not let his emotions take over his game and also warned him about his relationship with Neha Bhasin. She also asked the 28-year-old contestant to maintain his distance and boundaries with Neha, who is a married woman. Later, Pratik clarified that he and Neha are just friends.
Later, Pratik felt that Neha was not being herself around him and questioned about the change. Following this, the latter told him that now that both of them have been warned by their respective sisters, they should try and maintain a distance.
In the latest episode, Nishant Bhat also questioned Pratik and Neha about their feelings for each other as the three sat in the garden area. He asked Neha what she would have done had she met Pratik before her marriage or when she was single.
The 38-year-old singer carefully thought and said, "Kha jati mai isko." While her answer irked Pratik, he asked her what that meant. Neha replied, "I would have dated him then."
To everyone's surprise, Nishant directed the same question at Pratik who refused to answer it and walked away. Returning after a while, he said, "Yes, I would have dated her too."
Later, Neha mocked him and said that he fears saying anything. Pratik didn't agree with this and sat with her to justify later at night. He told her that he has been in a tough spot when it comes to such things in the past which is why he took some time to answer Nishant's question.