Anupamaa SPOILER ALERT: Vanraj To Lock Kavya In The Store Room After She Tells Him About Her Pregnancy; Maya Vows To Get Anu-Anuj Divorced
The upcoming episodes centering Samar and Dimpy's wedding will be full of twists and turns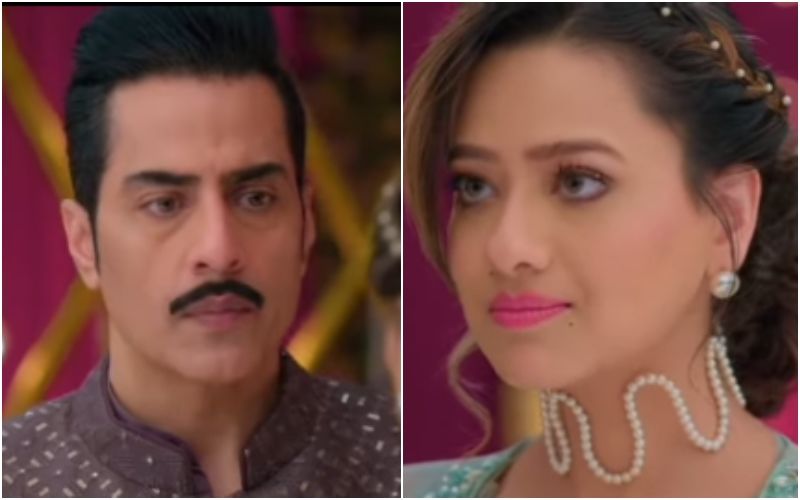 Ever since its release, Anupamaa has become one of the most-loved serials on Indian television. Starring Rupali Ganguly, Sudhanshu Pandey, Chhavi Pandey and Gaurav Khanna in lead roles, the show has maintained its first position on the BARC rating for quite some time now. With every passing episode, makers are doing their best to keep the audiences hooked to the high-voltage drama. With Anu and Anuj's reunion during Samar and Dimpy's wedding preparations, fans have been eagerly waiting for the next episodes.
It was seen a few days ago, how Anupamaa and Kavya get emotional after finding out that the latter is pregnant. While Anu had encouraged her to tell everyone the truth, she wanted to wait for the right time. Well, in the upcoming episodes it will be seen that Kavya will finally muster up the courage to tell Vanrah that she is pregnant. However, instead of being happy about the news, he gets furious. He will create a lot of drama and go as far as to lock her in the store room, so that she won't be able to tell anyone else. Vanraj might even demand a DNA test to prove that the kid belongs to him.
ALSO READ: Anupamaa SPOILER Alert: Vanraj To Get EXPOSED In Front Of Shah-Kapadia Family; Anu Left Shocked
Well, if reports are to be believed, in the upcoming episodes the audience will see Malti Devi will attend Samar and Dimpy's wedding at the Kapadia house. Not only will she reveal the truth that she is Anuj's biological mother, but she will also get the couple married in the same mandap. She will advise them to start their new life together with Choti Anu in America. With so much in store, it will be interesting to see how the future episodes of the show pan out.
Image Source: Instagram