Anupamaa Upcoming Twist: Anuj Saves Anu From Maya's Evil Plan, Sends Her To A Mental Asylum-READ BELOW
Anupamaa's farewell finally concludes, however, Anuj and Choti Anu are trying their best to stop her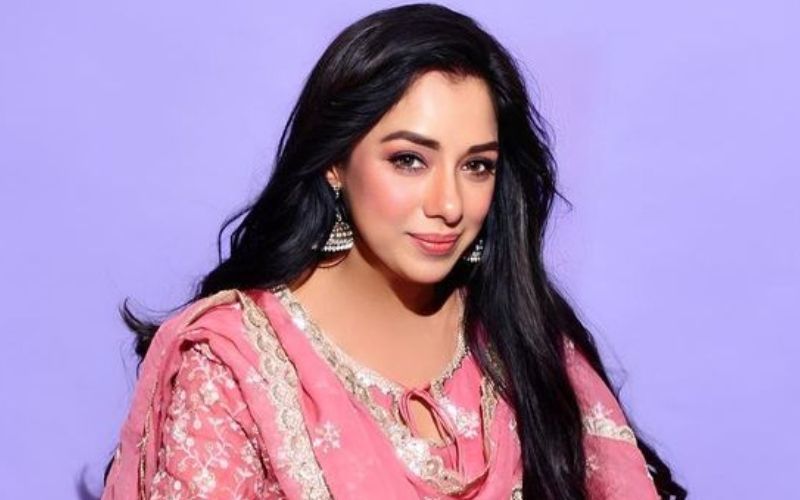 According to the latest track of Anupamaa, Rupali Ganguly's character is all set to leave for America to follow her dreams and she will be seen reaching the Kapadia mansion where Anuj (Gaurav Khanna) will be seen standing with Aarti ki thali but Maya comes and spoils everything and also insults Anupamaa. She even curses her and says that she must die. Naturally, Anuj is taken aback by Maya's malicious intent and he slaps her in a fit of anger.

Later in the show, we see Maya showing everybody the visa papers, which claim that even Anuj will be going to America along with the love of his life, Anupamaa.
Well, following this is a major twist, Anuj finally decides that Maya is dangerous for choti Anu as well as for everyone and we see that he decides to admit Maya in a mental asylum.
With this Anupamaa's farewell finally concludes, however, Anuj and Choti Anu are trying their best to stop her.
Will Anupamaa give them one chance and sacrifice her dream?
For the upcoming track of Anupamaa, the makers will finally showcase Anupamaa finally leaving the Kapadia mansion and Maya following her. She drives the car very fast with the intention to kill Anupamaa. But we see Anuj coming and saving Anupamaa. Let's see will Maya gets injured and die?
Anupamaa still thinks about Choti Anu and Anuj (Gaurav Khanna). Later on, we see that once Anupamaa asks Malti Devi about Anuj and Choti Anu but she will not give her permission. Why did Malti Devi (Apara Mehta) do this with Anuj and Anupamaa? What is the reason behind this? Well, there is some enmity.
Directed by Rajan Shahi, Anupama is one of the highly-ranked shows on television. It features the strength of every woman who will handle her house as well as change herself so as to find inner talents and decide to make herself proud.
Image Source: Instagram