Anupamaa Written Updates: Anu-Anuj Lash Out At Maya For Demanding They Get A Divorce; Barkha To Get Caught For Lying
The future episodes of Anupamaa will see a lot of twists and turns as Vanraj and Maya will lose their cool after knowing Anu and Anuj spent the night outside of home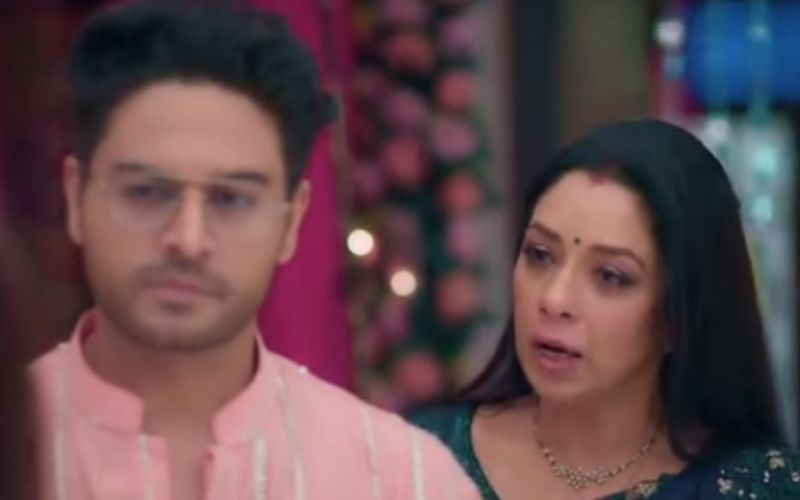 Starring Rupali Ganguly, Sudhanshu Pandey, Chhavi Pandey and Gaurav Khanna, Anupamaa has been topping the BARC chart ever since it premiered in 2020. With its unique plot, the show became one of the most watched serials on Indian television. The makers have been doing their best to keep the fans entertained by introducing new plot twists. With Anuj's confession to Anu about him staying back with Maya and Choti Anu in Mumbai, the upcoming episodes promise high-voltage drama for the fans.
Anupamaa will lose her calm and remind everyone that she and Anuj are still married and very much in love. She reminds them that they have no right to question her even if she spends a hundred nights with her husband. Upon Maya's demand of them getting divorced, Anu will remind her that even if she loves Anuj, she can't force him to love her back. Anuj too will stand his ground and declare that he would rather die than get divorced from Anu.
ALSO READ: Anupamaa SPOILER ALERT: Malti Devi To EXPOSE Vanraj, Maya, Barkha's Scheming Plans? MaAn To Reunite Again
Barkha will breathe a sigh of relief after knowing that Anupamaa knows the truth about Maya's mental condition. Her comment on the same will make Anuj and Anu question her making sure that she is caught in her lies. It is also seen that Malti Devi will attend Samar and Dimpy's wedding at the Kapadia house. Not only will she reveal the truth that she is Anuj's biological mother, but she will also get the couple married in the same mandap. She will advise them to start their new life together with Choti Anu in America.
With so much in store, it will be interesting to see how the future episodes of the show pan out.
Image Source: Instagram