Archana Puran Singh REVEALS Husband Parmeet And Kids' Reaction To Being Roasted By Kapil Sharma: 'My Family Is Very Cool'
In a recent interview, Archana Puran Singh reveals her family's reaction to being roasted by Kapil Sharma on his show 'The Kapil Sharma Show.'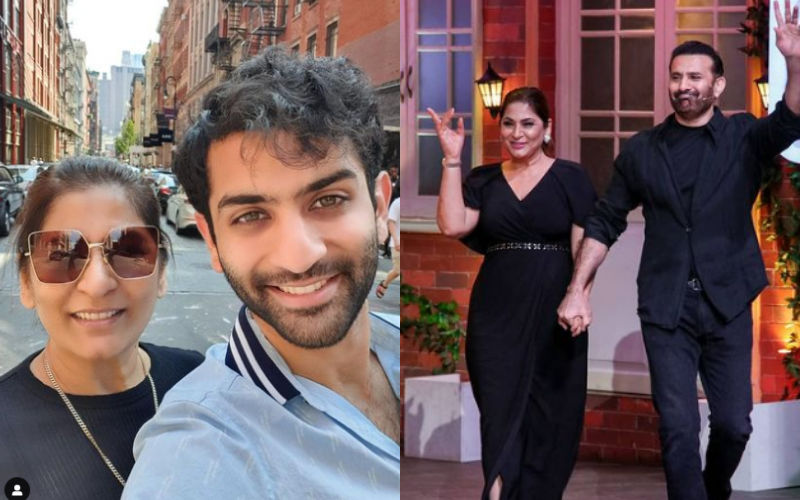 Actress Archana Puran Singh has been the centre of attraction ever since she replaced politician Navjot Singh Sidhu on 'The Kapil Sharma Show.' Comedian Kapil was often seen roasting Archana and cracking hilarious jokes on her and her husband Parmeet Sethi on the comedy show. In fact, there is not a single episode where Kapil has not made fun of Archana. In a recent interview, Puran Singh revealed her husband, sons, Aaryamaan and Aayushmaan, and her mom's reaction to being roasted and mocked in the show.
Speaking to Times Of India, the Raja Hindustani actress stated that her family is very cool and that they don't get offended. She explained that her kids are modern and they watch Hollywood films and TV series and roast shows. Archana also mentioned that her sons have watched her being the victim of insult comedy since they were 5-6 years old so now it very normal for them. Talking about her husband Parmeet's reaction, she said since he has been part of this industry for a long time now, he knows that such jokes are only meant to evoke a response amongst the audience. The actress went on to add that Parmeet jokingly asks for "royalty every time there's a joke about him" washing vessels at home. ALSO READ:
Archana Puran Singh Talks About 7-Year Age Gap With Husband Parmeet And Having Bigger Career Than Him: 'Society Should Not Stereotype'
As far as her mom is concerned, Archana Puran Singh revealed that her mother often teases her over Kapil joking about her moustache and comparing her biceps with Sunny Deol. "She is always giggling and telling me. My family is very cool with these things," Singh further stated.

Meanwhile, The Kapil Sharma Show' has been replaced by the new comedy show India's Laughter Champions, which is judged by Archana and Shekhar Suman.
Image source: Instagram/archanapuransingh